Drinks
Strawberry Margarita Jell-O Shooters. Strawberry Margarita Jell-O Shooters Margarita Jell-O Shooters ~ A fun farewell to summer and a festive edition to your Sunday football tailgate party or gatherings.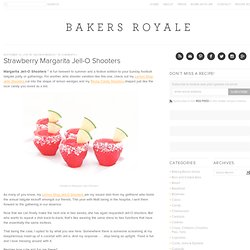 For another Jello shooter variation like this one, check out my Lemon Drop Jello Shooters cut into the shape of lemon wedges and my Rocky Candy Shooters shaped just like the rock candy you loved as a kid. Strawberry Basil Lemonade. This Strawberry Basil Lemonade is coming to ya from the archives but I've given it a bit of a face lift.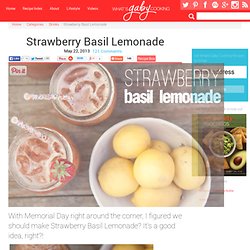 Strawberry Basil Lemonade was basically the first drink recipe I ever post on WGC and it's been my most requested drink ever since. It's a refreshing blend of homemade lemonade that gets fresh strawberries and basil pureed into the mixture. Depending on who's enjoying this with me, I'll add a glug or two of gin or just leave it "virgin" and enjoy it over some ice. Chocolate & Vanilla Guinness Floats with Creme Chantilly. Vanilla Guinness Float Guinness is the favored beer here at The Mouse House, hands down.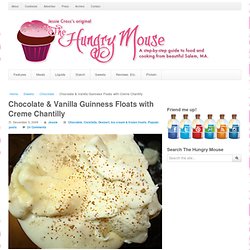 While we usually enjoy it at home straight out of the can, we do occasionally cook with it, too. (Mmmm, Guinness Stew with Sage and Ginger.) One my all-time favorite things to do with this creamy, rich stout, however, is mix it with ice cream. If you like stout and have never had one of these, you're in for a treat.
---