Cake
Sass & Veracity: Italian Almond Orange Cake: Mediterranean Meal's Dessert
Bake your favorite chocolate cake and let it cool. In a small saucepan, whisk flour into milk and heat, stirring constantly, until it thickens. You want it to be very thick, thicker than cake mix, more like a brownie mix is. Remove from heat and let it cool to room temperature. (If I'm in a hurry, I place the saucepan over ice in the sink for about 10 minutes or so until the mixture cools.) It must be completely cool before you use it in the next step.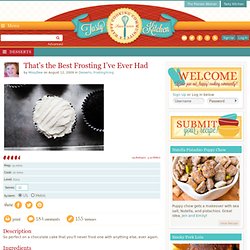 Here is a flashback from the 70's Every Holiday season my Grandmother would make these wonderful raspberry balls. It took me years and years to figure out the recipe, but I got it!! It's incredibly simple and uses only 4 ingredients!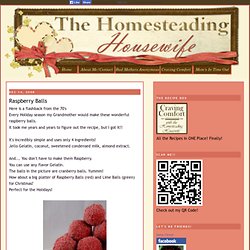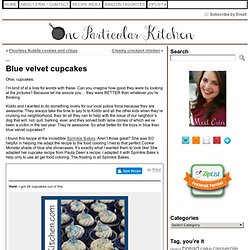 Ohai, cupcakes. I'm kind of at a loss for words with these. Can you imagine how good they were by looking at that picture?
Blue velvet cupcakes « One Particular Kitchen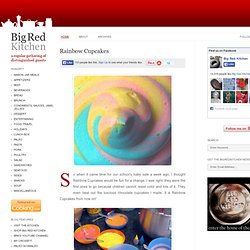 S o when it came time for our school's bake sale a week ago, I thought Rainbow Cupcakes would be fun for a change. I was right, they were the first ones to go because children cannot resist color and lots of it. They even beat out the luscious chocolate cupcakes I made. It is Rainbow Cupcakes from now on! This is simple to do by dividing the batter equally among six small bowls- I used yellow cake mix for deeper hues. Color each bowl of batter a different color.
The page you have requested does not exist or is no longer available. If you have typed the URL in by hand, please make sure you have entered it correctly, with no capital letters of spaces. Alternatively, if you have clicked on a link on Mail Online and found this page, please report the problem to our technical team and we will correct it as soon as possible. Looking for a particular section and not sure how to find it? Our site map provides a overview of our entire site.
Recipe: Chocolate peanut butter cheesecake
Banana Bread :: theppk.com Vegan Recipe Database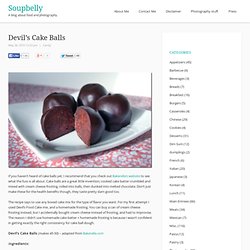 If you haven't heard of cake balls yet, I recommend that you check out Bakerella's website to see what the fuss is all about. Cake balls are a great little invention; cooked cake batter crumbled and mixed with cream cheese frosting, rolled into balls, then dunked into melted chocolate. Don't just make these for the health benefits though, they taste pretty darn good too. The recipe says to use any boxed cake mix for the type of flavor you want. For my first attempt I used Devil's Food Cake mix, and a homemade frosting.