Procesos
I have cross-posted this as my initial post to a single group has gone unanswered so far and I could really do with some help. Hi all, I'm a technical admin on a network of around 300 PCs.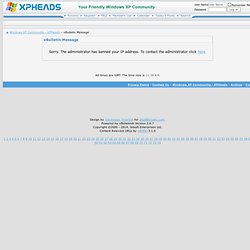 Can't connect to \\hostname\C$ as Administrator - Windows XP Community - XPHeads
Enable Mapping to \\Hostname\C$ Share on Windows 7 or Vista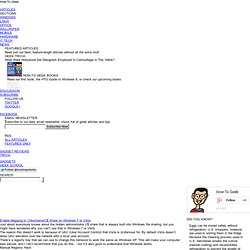 Just about everybody knows about the hidden administrator C$ share that is always built into Windows file sharing, but you might have wondered why you can't use that in Windows 7 or Vista.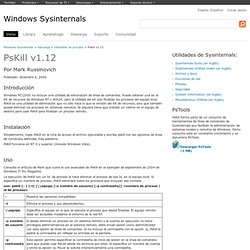 PsKill v1.12
Por Mark Russinovich
Por Mark Russinovich Publicado: enero 4, 2008 Introducción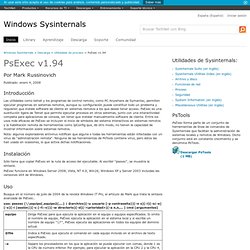 PsExec v1.94
Por Mark Russinovich Publicado: diciembre 4, 2006 Introducción
PsList v1.28