Procesos
I have cross-posted this as my initial post to a single group has gone unanswered so far and I could really do with some help. Hi all, I'm a technical admin on a network of around 300 PCs.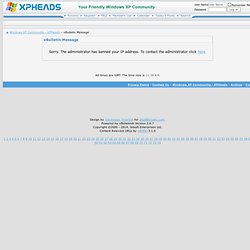 Can't connect to \\hostname\C$ as Administrator - Windows XP Community - XPHeads
Enable Mapping to \\Hostname\C$ Share on Windows 7 or Vista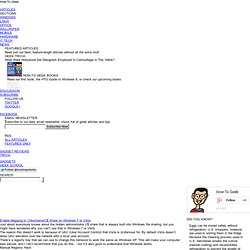 Just about everybody knows about the hidden administrator C$ share that is always built into Windows file sharing, but you might have wondered why you can't use that in Windows 7 or Vista. The reason this doesn't work is because of UAC (User Account Control) that Vista is (in)famous for. By default Vista doesn't allow UAC elevation over the network with a local user account. There's a registry key that we can use to change this behavior to work the same as Windows XP. This will make your computer less secure, and I can't recommend that you do this… but it's also good to understand how Windows works.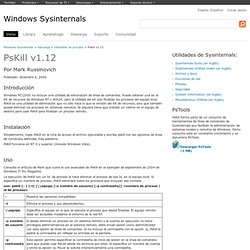 PsKill v1.12
Por Mark Russinovich Publicado: diciembre 4, 2006 Introducción Windows NT/2000 no incluye una utilidad de eliminación de línea de comandos. Puede obtener una en el Kit de recursos de Windows NT o Win2K, pero la utilidad del kit sólo finalizar los procesos del equipo local.
Por Mark Russinovich Publicado: enero 4, 2008 Introducción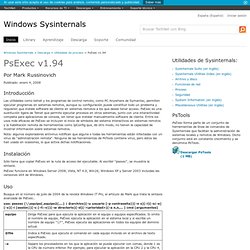 PsExec v1.94
Por Mark Russinovich Publicado: diciembre 4, 2006 Introducción
PsList v1.28