Artistes à suivre
David Woodward
Amy Judd Art
ENTRE PUTOS SUSPENSIVOS | Despertar es un estado pasajero
Deedee Cheriel | home
Alter Ego L'exposition Alter Ego est un regard porté sur 13 créateurs qui abordent de façon singulière le personnage dans la création contemporaine pour la jeunesse. Cette exposition se déplace, de septembre à décembre 2009, dans dans divers lieux de l'agglomération de Rouen en ayant pour point de départ le 14e Festival de Bande Dessinée de Haute-Normandie à Darnétal et pour point d'arrivée le 27e festival de Rouen du livre de jeunesse les 4,5 et 6 décembre 2009. GRAFIK Magazine le magazine indépendant le plus intéressant basé à Londres... une revue sur la création, le design et l'industrie des arts graphiques. Akinori Oishi est un artiste japonnais remarquable.
La galerie indépendante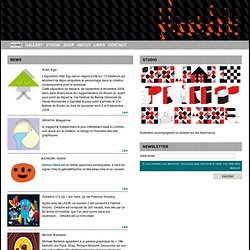 Compagnie 10paretre
12 août 2007 LA NOUVELLE MANGA EN 2007Le texte de présentation de l'exposition Nouvelle Manga Par Frédéric Boilet
Nouvelle Manga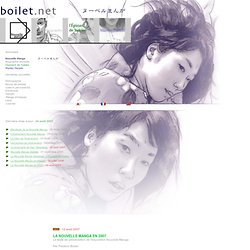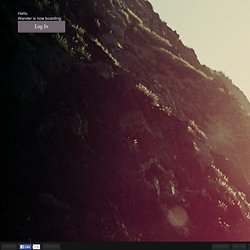 Hello.Wander is now boarding. Log In We've received your request. We'll let you know when it's time to come aboard.Here's a preview of where things are heading. Dr. Livingstone, I presume?
pingszoo
Work - Judith G. Klausner
Sophie Latappy • céramique
Nicolas Boillot | Art vidéo | Netart