Pabloluna
omar luna
a 28 year old currently unemployed social anthropologists, amateur musician and apassionate of procrastination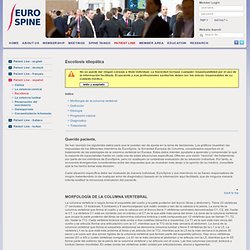 Escoliosis idiopática
No se puede dar ningún consejo a título individual. La Sociedad rechaza cualquier responsabilidad por el uso de la información facilitada. El paciente y sus profesionales sanitarios deben ser los únicos responsables de su cuidado médico. Querido paciente, Se han reunido los siguientes datos para que le puedan ser de ayuda en la toma de decisiones.
So…I saw your tweet. You're "bored"? I am…absolutely floored. Hopelessly lost in admiration!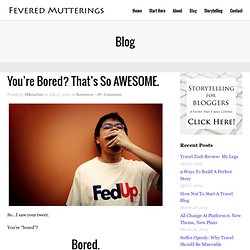 Home networks can be great or they can be a huge pain in the butt. Set aside some time this weekend to fix your annoying network issues, boost your Wi-Fi reception, and add some great new features. Here are a few ideas to get you started.
Upgrade Your Home Network This Weekend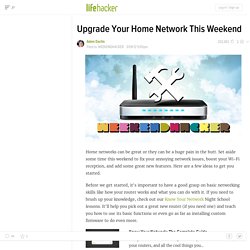 EN DOSIS DIARIAS - Y qué hay mejor que sonreir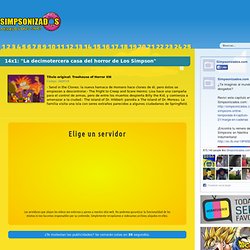 Descripción: - Send in the Clones: la nueva hamaca de Homero hace clones de él, pero éstos se empiezan a descontrolar.- The Fright to Creep and Scare Herms: Lisa hace una campaña para el control de armas, pero de entre los muertos despierta Billy the Kid, y comienza a amenazar a la ciudad.- The Island of Dr. Hibbert: parodia a The Island of Dr. Moreau.
The Simpsons 14x01: "Treehouse of Horror XIII" online | Simpsonizados.com - Simpsons Episodes Online
COMO OAXACA NO HAY DOS (1)¡¡¡YA NI LA CHINGAN!!! - TODOS P
Pink Floyd
Quino. Sitio oficial de Quino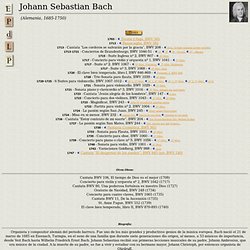 Johann Sebastian Bach
Organista y compositor alemán del periodo barroco. Fue uno de los más grandes y productivos genios de la música europea. Bach nació el 21 de marzo de 1685 en Eisenach, Turingia, en el seno de una familia que durante siete generaciones dio origen, al menos, a 53 músicos de importancia, desde Veit Bach hasta Wilhelm Friedrich Ernst Bach. Johann Sebastian recibió sus primeras lecciones musicales de su padre, Johann Ambrosius, que era músico de la ciudad. A la muerte de su padre, se fue a vivir y estudiar con su hermano mayor, Johann Christoph, por entonces organista de Ohrdruff.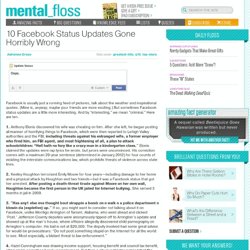 Facebook is usually just a running feed of pictures, talk about the weather and inspirational quotes.
The Quick 10: 10 Facebook Status Updates Gone Horribly Wrong
What do you know about sex? Surely there aren't many of you who would answer "nothing." Even if you're the most inexperienced or inept lover of all time (which we've been assured you are), you at least have some preconceived notions about sex based on the stories and anecdotes and stand-up comedy you've heard over the years.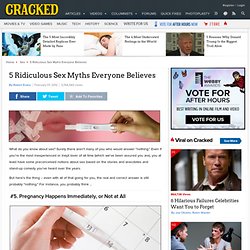 5 Ridiculous Sex Myths Everyone Believes
Share: Known in some circles as the most amazing man in the universe, he once saved an entire family of muskrats from a sinking, fire engulfed steamboat while recovering from two broken arms relating to a botched no-chute wingsuit landing in North Korea. When not impressing people with his humbling humility, he can be found freelance writing, finding shiny objects on the internet, enjoying the company of much-appreciated friends and living out his nomadic nature. He is Managing Editor of Visual News. Follow his movements on Twitter: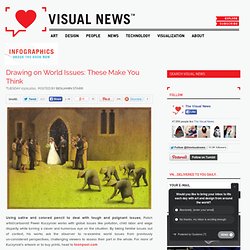 Muchos clientes y usuarios nos consultan como pueden usar su Sony Ericsson Android como MODEM USB . Pues bien, el proceso es sencillo, pero debemos usar un programa externo, ya que el propio PC Companion que nos facilita el fabricante, no realiza esta función. Sigue leyendo y verás los pasos para usar tu tarifa de datos móvil. Esta guía es válida con todos los terminales Xperia de Sony Ericsson e igualmente con otros modelos Android del mercado en el caso de que el fabricante no te ofrezca el programa para conectar. Muy importante, tu smartphone tiene que estar actualizado y tener como mínimo la versión 2.1 Eclair .
Sony Ericsson Xperia como MODEM USB » Blog Oficial de Phone House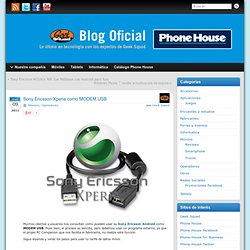 En cierta ocasión le preguntaron al filósofo y escritor Fernando Savater por qué cobraba por dar conferencias si estaba haciendo algo que de verdad le gustaba. Y respondía: – Si dejo de cobrar por hacer algo que me gusta, tendré que empezar a hacer algo que no me gusta para poder cobrar . Sin embargo, son muchas (muchísimas) las personas las que al no ganar dinero con lo que les gusta renuncian a su esencia para encontrar una ocupación que les permita ganar dinero y cubrir sus gastos. Y es que el pragmatismo de la vida (gastos, hipotecas, facturas...) parece que empuja a senderos a los que uno no quiere.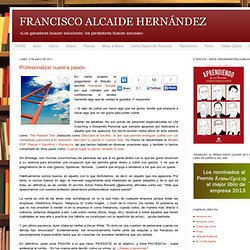 Profesionalizar nuestra pasión