Extranjeras
LB
Module #3, Beautiful Curtain #1 Street Painting #4 Beautiful Steps #7 (Lyon) Street Painting #7 Beautiful Steps #4 (Arles)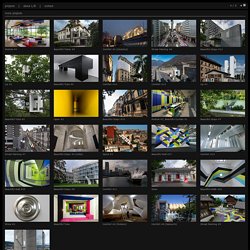 ++ ANDRES JAQUE ARCHITECTS ++
Marko & placemakers | Marko & placemakers
Updates 14.01.13 OMS Stage is published in Materials for Design 2 and The Avenue is an Architectural Record 2013 Editors' Pick for "Most Confounding Canadian Facade." 13.11.06 Three new projects have been added to the website: 0308 | HEDGE 0289 | Table for Twelve 0274 | Kee Condos 13.07.16 5468796 is selected by the Canada Council for the Arts as the 2013 recipient of the Professional Prix de Rome in Architecture with Table for Twelve.
5468796 architecture
山水秀建筑事务所-Scenic Architecture
AMA / ARCHITETTO MATTEO ASCANI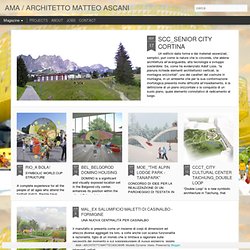 DOMINO is a significant and visually exposed location set in the Belgorod city center, enhances its position within the city of Belgorod, becoming a multitask area who mixes fun, culture, shopping and outdoor activities in a new green landscape. It will be a new gravity center, changing its nature of forsaken landscape in a new green area; a big open green space is located in the central area around the kindergarden, who becomes the pulsing heart.
TreStykker | 2012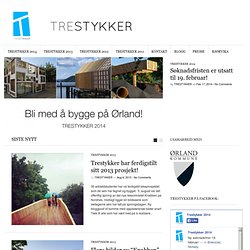 Trestykker har ferdigstilt sitt 2013 prosjekt! 35 arkitektstudenter har nå ferdigstilt lekeprosjektet som de selv har tegnet og bygget. 5. august var det offentlig åpning av det nye lekeområdet Knabben på Nordnes. Vedlagt ligger en bildeserie som deltagerne selv har tatt på åpningsdagen.
RRC STUDIO Architetti Milano - Romolo Calabrese Architetto
Home | Carl Turner Architects
February 25th, 2013 Slip House has made the shortlist (last 6) of the prestigious WAN (World) House of the Year 2013 awards. It is the only urban house on the list and we await the outcome with excitement.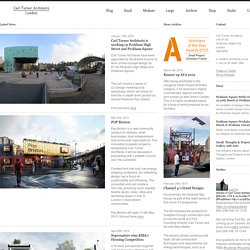 TEN ARQUITECTOS
estudionomada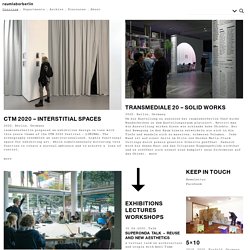 07.-27.07.2014, Summer School Summer School for Experimental Building and New Public Spaces APPLY NOW! Darmstadt, Osthang Project, Jan Liesegang 17.04.2014 – 18.00, Talk
Dos plazoletas perdidas en la trama intrincada de Barracas, Unamuno y Magaldi, tienen una nueva fisonomía. Ambas están virtualmente escondidas: la traza poco ortodoxa del tejido perimetral prácticamente las invisibiliza. Esta especial situación genera un clima íntimo, como de patio interior.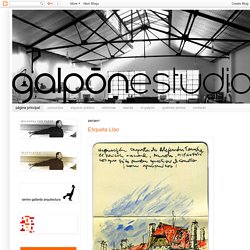 galponestudio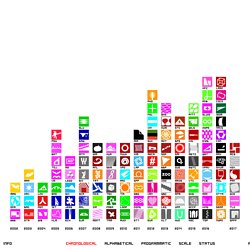 We are looking for a full time Front Office Assistant to support our administration and growing staff of 90 by handling the front desk. As Front Office Assistant, you will be part of the Admin Team in New York and will work closely with the Front Office Manager and the Office Assistant. You will have the unique opportunity to interact with every person who visits BIG. You will be responsible for: