Detox trip
Thailand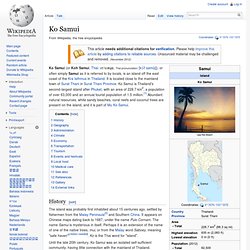 Bo Phut Beach Ko Samui (or Koh Samui, Thai: เกาะสมุย, Thai pronunciation: [kɔ̀ʔ samǔj]), or often simply Samui as it is referred to by locals, is an island off the east coast of the Kra Isthmus in Thailand. It is located close to the mainland town of Surat Thani in Surat Thani Province. Ko Samui is Thailand's second-largest island after Phuket, with an area of 228.7 km2, a population of over 63,000 and an annual tourist population of 1.5 million.[citation needed] Abundant natural resources, white sandy beaches, coral reefs and coconut trees are present on the island, and it is part of Mu Ko Samui. History[edit]
Ko Samui
Koh Samui hotels and resorts - accommodation and hotel information
Enjoy a sumptuous breakfast buffet at the intimate Lime restaurant. A rich array of menu dishes is also available, such as eggs, waffles, and pancakes cooked to perfection. As the sun rises higher in the pristine sky, return to Lime for delectable international gastronomy and exotic local fare. If the afternoon is hot, dine indoors amidst the elegant intimacy of the restaurant. But if the weather is pleasant, bask in the warmth of the sun and enjoy the fragrant ocean breeze outdoors. Sit back with a glass of wine from restaurant's extensive collection and marvel at the splendors of the Gulf of Siam.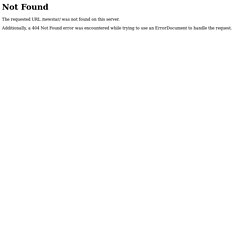 New Star Beach Resort
Japan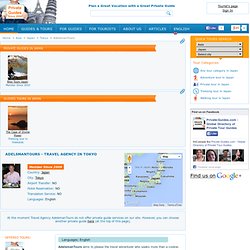 Travel Agency -AdelsmanTours in Tokyo. Japan
Member Since 2009 Country: JapanCity: TokyoAirport Transfer: NOHotel Reservation: NOTranslation Service: NOLanguages: English Map DataMap data ©2014 SK planet, ZENRIN Map Data Map data ©2014 SK planet, ZENRIN Map Satellite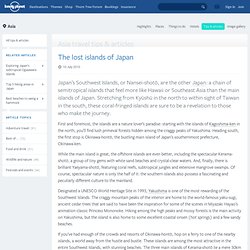 Japan's Southwest Islands, or Nansei-shotō, are the other Japan: a chain of semitropical islands that feel more like Hawaii or Southeast Asia than the main islands of Japan.
The lost islands of Japan
Yakushima Travel Information and Travel Guide - Japan
Yakushima Iwasaki Hotel
Inside Kyoto: Kerama-shoto
Tenryu-ji TempleAshikaga Takeuji converted the Kameyama Detached Palace into a zen temple in 1239, which was the start of Tairyuji Temple. Behind the main hall is the Sogenchi Garden, Japan's first nationally designated place of scenic beauty. The shrine's autumn leaf display is particularly beautiful, and the garden features a view of Arashiyama Mountain in a famous example of the "borrowed scenery" landscaping technique.Koke-dera TempleThe proper name of this temple is Saiho-ji Temple.
Hotels Kyoto - Hoshinoya Kyoto - Luxury Hotel Kyoto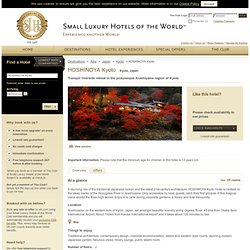 Vanuatu Tourism | Vanuatu Islands | Pacific Holiday Destination | Accommodation | Tours & Activities
Allan Power Dive Tours, Vanuatu
Singapore
Australia
Whitsunday Sailing
The mere mention of Bali evokes thoughts of a paradise. It's more than a place; it's a mood, an aspiration, a tropical state of mind. A Place Like No Other Bali is like no other destination in the world.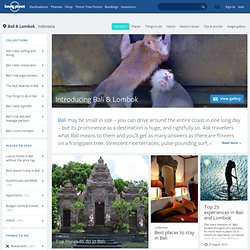 Bali Indonesia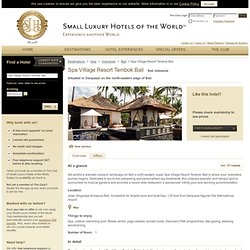 Hotels Denpasar - Spa Village Resort Tembok, Bali - Luxury Hotel Denpasar
Hotel Address Spa Village Resort Tembok Bali Jalan Singaraja-AmlapuraNo. 100 Desa TembokTejakulaBulelengBali.
The Solomon Islands is an exotic wonderland of varied landscapes, rich in cultural and biological diversity. Untouched by 20th century development and tourism, The Solomons offer visitors a feast of unique experiences and adventures. The Solomon Islands are located 1860 kilometres to the North-East of Australia.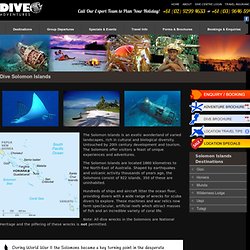 Solomon Islands
Uepi Island Resort - Dive Resorts - Marovo Lagoon, Solomon Islands. Accommodation, diving, snorkelling holidays