Detox trip
Thailand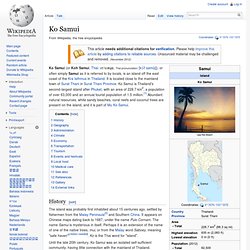 Bo Phut Beach Ko Samui (or Koh Samui, Thai: เกาะสมุย, Thai pronunciation: [kɔ̀ʔ samǔj]), or often simply Samui as it is referred to by locals, is an island off the east coast of the Kra Isthmus in Thailand. It is located close to the mainland town of Surat Thani in Surat Thani Province. Ko Samui is Thailand's second-largest island after Phuket, with an area of 228.7 km2, a population of over 63,000 and an annual tourist population of 1.5 million.[1] Abundant natural resources, white sandy beaches, coral reefs and coconut trees are present on the island, and it is part of Mu Ko Samui. History[edit] The island was probably first inhabited about 15 centuries ago, settled by fishermen from the Malay Peninsula[2] and Southern China.
Ko Samui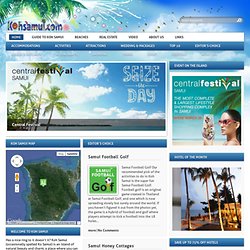 Has a nice ring to it doesn't it? Koh Samui (occasionally spelled Ko Samui) is an island of natural beauty and charm, a place where you can have your holiday anyway you like it, kicked back and relaxed or active and fastpaced. Beautiful white sand beaches, clean, clear warm water; lush tropical gardens and gentle ocean breezes await you at this ideal holiday destination. If you love the beach, this is the place for you!
Koh Samui hotels and resorts - accommodation and hotel information
Enjoy a sumptuous breakfast buffet at the intimate Lime restaurant. A rich array of menu dishes is also available, such as eggs, waffles, and pancakes cooked to perfection. As the sun rises higher in the pristine sky, return to Lime for delectable international gastronomy and exotic local fare. If the afternoon is hot, dine indoors amidst the elegant intimacy of the restaurant. But if the weather is pleasant, bask in the warmth of the sun and enjoy the fragrant ocean breeze outdoors. Sit back with a glass of wine from restaurant's extensive collection and marvel at the splendors of the Gulf of Siam.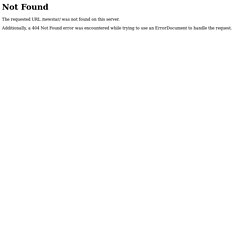 New Star Beach Resort
Japan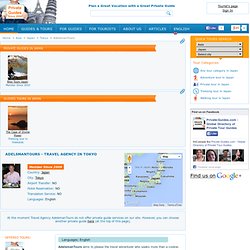 Travel Agency -AdelsmanTours in Tokyo. Japan
Member Since 2009 Country: JapanCity: TokyoAirport Transfer: NOHotel Reservation: NOTranslation Service: NOLanguages: English At the moment Travel Agency AdelsmanTours do not offer private guide services on our site. However, you can choose another private guide here (at the top of this page). Languages: English AdelsmanTours aims to please the travel adventurer who seeks more than a cookie-cutter tourist package. Travel with us to savor the authentic flavors of Japan.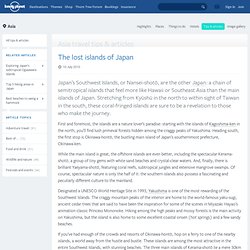 Japan's Southwest Islands, or Nansei-shotō, are the other Japan: a chain of semitropical islands that feel more like Hawaii or Southeast Asia than the main islands of Japan. Stretching from Kyūshū in the north to within sight of Taiwan in the south, these coral-fringed islands are sure to be a revelation to those who make the journey. First and foremost, the islands are a nature lover's paradise: starting with the islands of Kagoshima-ken in the north, you'll find lush primeval forests hidden among the craggy peaks of Yakushima. Heading south, the first stop is Okinawa-hontō, the bustling main island of Japan's southernmost prefecture, Okinawa-ken.
The lost islands of Japan
Designated a Unesco World Heritage Site in 1993, Yakushima is one of the most rewarding islands in the Southwest Islands. The craggy mountain peaks of the island's interior are home to the world-famous yakusugi (屋久杉; Cryptomeria japonica), ancient cedar trees that are said to have been the inspiration for some of the scenes in Miyazaki Hayao's animation classic Princess Mononoke. Hiking among the high peaks and mossy forests is the main activity on Yakushima, but the island is also home to some excellent coastal onsen and a few sandy beaches. Keep in mind that Yakushima is a place of extremes: the mountains wring every last drop of moisture from the passing clouds and the interior of the island is one of the wettest places in Japan. In the winter the peaks may be covered in snow, while the coast is still relatively balmy. Whatever you do, come prepared and don't set off on a hike without a good map and the proper gear.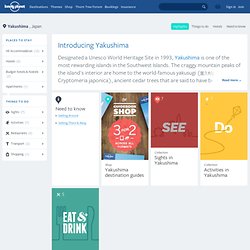 Yakushima Travel Information and Travel Guide - Japan
Yakushima Iwasaki Hotel
Inside Kyoto: Kerama-shoto
Tenryu-ji TempleAshikaga Takeuji converted the Kameyama Detached Palace into a zen temple in 1239, which was the start of Tairyuji Temple. Behind the main hall is the Sogenchi Garden, Japan's first nationally designated place of scenic beauty. The shrine's autumn leaf display is particularly beautiful, and the garden features a view of Arashiyama Mountain in a famous example of the "borrowed scenery" landscaping technique.Koke-dera TempleThe proper name of this temple is Saiho-ji Temple.
Hotels Kyoto - Hoshinoya Kyoto - Luxury Hotel Kyoto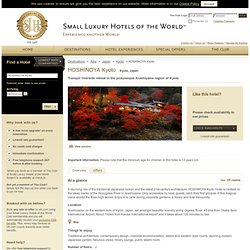 Vanuatu Tourism | Vanuatu Islands | Pacific Holiday Destination | Accommodation | Tours & Activities
Allan Power Dive Tours, Vanuatu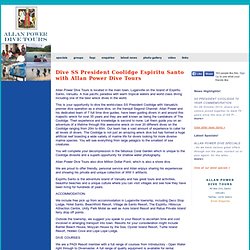 Allan Power Dive Tours is located in the main town, Luganville on the Island of Espiritu Santo, Vanuatu. A true pacific paradise with warm tropical waters and world class diving including one of the best wreck dives in the world. This is your opportunity to dive the world-class SS President Coolidge with Vanuatu's premier dive operation as a shore dive, on the tranquil Segond Channel.
Singapore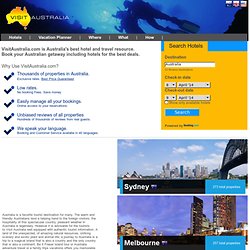 Hotels - Best of Melbourne Stamford Plaza MelbourneLocated in the heart of Melbourne city centre Stamford Plaza Melbourne offers.
Australia
Whitsunday Sailing
Bali may be small in size – you can drive around the entire coast in one long day – but its prominence as a destination is huge, and rightfully so. Ask travellers what Bali means to them and you'll get as many answers as there are flowers on a frangipani tree. Virescent rice terraces, pulse-pounding surf, enchanting temple ceremonies, mesmerising dance performances and ribbons of beaches are just some of the images people cherish. Small obviously doesn't mean limited.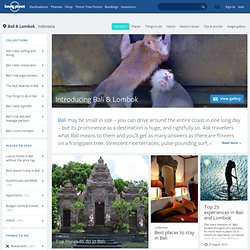 Bali Indonesia
Hotels Denpasar - Spa Village Resort Tembok, Bali - Luxury Hotel Denpasar
Hotel Address Spa Village Resort Tembok Bali Jalan Singaraja-AmlapuraNo. 100 Desa TembokTejakulaBulelengBali. Indonesia Bali81172Indonesia Transportation Car Transfer Charges International Airport: Ngurah Rai Airport, Denpasar, Bali to Spa Village Resort Tembok, Bali or vice versa 125 km south-west. - USD 75 per car, per way Airports
The Solomon Islands is an exotic wonderland of varied landscapes, rich in cultural and biological diversity. Untouched by 20th century development and tourism, The Solomons offer visitors a feast of unique experiences and adventures. The Solomon Islands are located 1860 kilometres to the North-East of Australia.
Solomon Islands
Uepi Island Resort - Dive Resorts - Marovo Lagoon, Solomon Islands. Accommodation, diving, snorkelling holidays