Science
Color and Reality | gmilburn.ca. When I was a kid, I used to wonder if everyone saw the world in the same way.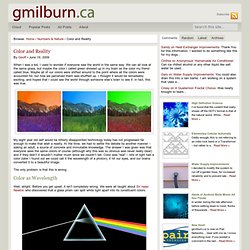 We can all look at the same grass, but maybe the color I called green showed up in my brain as the color my friend called blue. Maybe all of our colors were shifted around to the point where all the colors were accounted for, but how we perceived them was shuffled up. I thought it would be remarkably exciting, and hoped that I could see the world through someone else's brain to see if, in fact, this was true. My eight year old self would be bitterly disappointed technology today has not progressed far enough to make that wish a reality. There are many correct ways to answer a test question. From Mycoted R.L.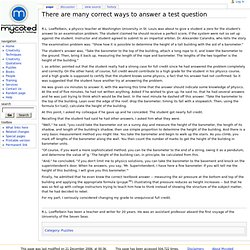 Loeffelbein, a physics teacher at Washington University in St. Louis was about to give a student a zero for the student's answer to an examination problem. The student claimed he should receive a perfect score, if the system were not so set up against the student. Instructor and student agreed to submit to an impartial arbiter, Dr. Carrey, Conan and Max discuss quantum physics.
Channel 4 - Science, Nature and the Environment. 10 Amazing Tricks to Play with your Brain / Mind. Mind is the aspect of intellect and consciousness experienced as combinations of thought, perception, memory, emotion, will and imagination, including all unconscious cognitive processes.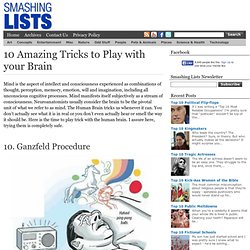 Mind manifests itself subjectively as a stream of consciousness. Neuroanatomists usually consider the brain to be the pivotal unit of what we refer to as mind. Space Will Make You Cranky and Euphoric - The Blogs at HowStuffWorks. Can space change your mind?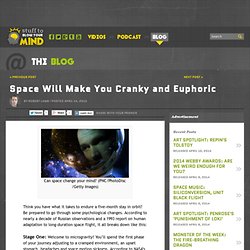 (PNC/PhotoDisc/Getty Images) Think you have what it takes to endure a five-month stay in orbit? Be prepared to go through some psychological changes. According to nearly a decade of Russian observations and a 1993 report on human adaptation to long-duration space flight, it all breaks down like this: Stage One: Welcome to microgravity!
A Dictionary of Scientific Quotations. (ca. 235 bc) b.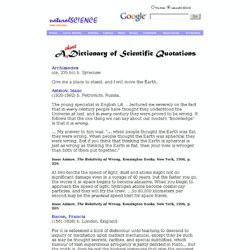 Syracuse Give me a place to stand, and I will move the Earth. (1920-1992) b. Petrovichi, Russia. The young specialist in English Lit, ...lectured me severely on the fact that in century people have thought they understood the Universe at last, and in century they were proved to be wrong. Not so close encounter. STS-125 Atlantis Solar Transit (200905120002HQ) Michael Specter talks denialism. Using Water as a Compustable Fuel. The Fox Is Black » Bach's Cantata 147, 'Jesu, Joy of Man's Desiring' Played On a Giant Wooden Xylophone In a Forest. This is probably the largest, least creative title for a post ever, but it's also one of the most descriptive as well.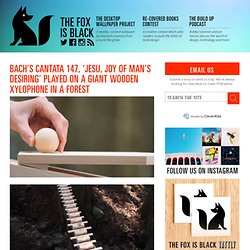 The video is a commercial by DOCOMO for the Touch Wood SH-08C, a limited edition phone of which there are only 15,000 being made. But honestly I could care less about the phone, this commercial is a thousand times more cool. HOME‬‏
---