Humor
The Best Page In The Universe.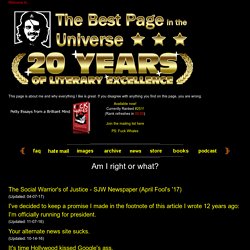 Welcome to... This page is about me and why everything I like is great. If you disagree with anything you find on this page, you are wrong. Am I right or what? (Updated: 01-10-14)
Ctrl+Alt+Del
Motherfucking Banner Saga, man. I've been anxiously awaiting this game for the better part of a year, and it's finally arrived. I was up until the wee hours of the morning playing, and I can't wait to finish my other stuff today to get back to it. Everything you need to know about the combat and the artwork can be found in my original post about Banner Saga: Factions, the free-to-play multiplayer component, and all of it still rings true.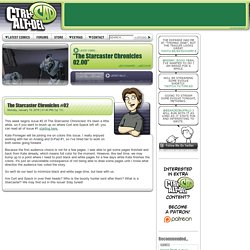 Explosm.net - Home of Cyanide & Happiness
Look who's coming back for Xmas! by Matt on 12.22.2013 It's Sad Larry! We're bringing this week's short a little early, too! This Tuesday, Xmas Eve.