Travel
How to Get the Lowest Price on Airfare, Even After You Buy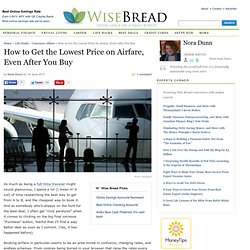 Wise Bread Picks As much as being a full-time traveler might sound glamorous, I spend a lot (I mean it! A Lot) of time researching the best way to get from A to B, and the cheapest way to book it. And as somebody who's always on the hunt for the best deal, I often get "click paralysis" when it comes to clicking on the big final ominous "Purchase" button, fearful that I'll find a way better deal as soon as I commit. (Yes, it has happened before).
Wise Bread Picks Short of winning a sweepstakes, a no cost holiday to a foreign country is an impossibility for most people. Of course, there are countless ways to reduce the cost of a trip, but ultimately you must decide if the traveling is worth the money you will spend on it.
Volunteer to Travel: 11 Opportunities for Free or Very Cheap Travel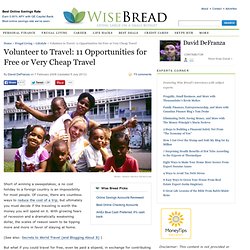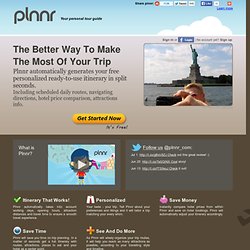 Itinerary That Works! Plnnr automatically takes into account working days, opening hours, attraction distances and travel time to ensure a smooth travel experience. Personalized Your taste - your trip. Tell Plnnr about your preferences and likings and it will tailor a trip matching your every whim.