Articles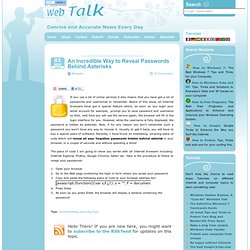 If you use a lot of online services it also means that you have got a lot of passwords and usernames to remember. Aware of this issue, all Internet browsers have got a special feature which, as soon as you login your email account for example, prompt you to save password and username so that, next time you will use the service again, the browser will fill in the login interface for you.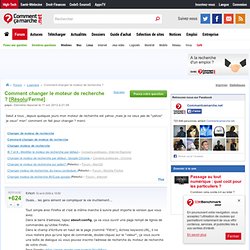 Comment changer le moteur de recherche ? [Résolu] | CommentCaMarche
Ouais... les gens aiment se compliquer la vie inutilement...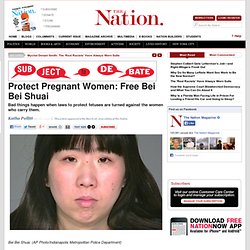 Protect Pregnant Women: Free Bei Bei Shuai
Bad things happen when laws to protect fetuses are turned against the women who carry them.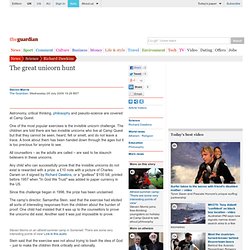 Astronomy, critical thinking, philosophy and pseudo-science are covered at Camp Quest. One of the most popular exercises is the invisible unicorn challenge. The children are told there are two invisible unicorns who live at Camp Quest but that they cannot be seen, heard, felt or smelt, and do not leave a trace. A book about them has been handed down through the ages but it is too precious for anyone to see. All counsellors – as the adults are called – are said to be staunch believers in these unicorns.
The great unicorn hunt | Science
Rennie Gibbs is accused of murder, but the crime she is alleged to have committed does not sound like an ordinary killing. Yet she faces life in prison in Mississippi over the death of her unborn child. Gibbs became pregnant aged 15, but lost the baby in December 2006 in a stillbirth when she was 36 weeks into the pregnancy. When prosecutors discovered that she had a cocaine habit – though there is no evidence that drug abuse had anything to do with the baby's death – they charged her with the "depraved-heart murder" of her child, which carries a mandatory life sentence.
Outcry in America as pregnant women who lose babies face murder charges | World news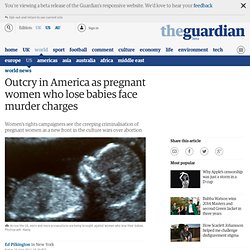 This week the Georgia State Legislature debated a bill in the House that would make it necessary for some women to carry stillborn or dying fetuses until they "naturally" go into labor.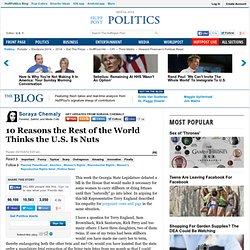 Welcome to the first Wired Smart List. We set out to discover the people who are going to make an impact on our future --by asking today's top achievers who, emerging in their field, they'd most like to have a leisurely lunch or dinner with.