iD
Visual image of the the Ljubljana Architecture and Design Museum - brand - top design - AD518.com
http://www.ad518.com/article/2011/11/3333.shtml 来自斯洛文尼亚 IlovarStritar 工作室的作品,他们为卢布尔雅那建筑与设计博物馆(MAO, Muzej za arhitekturo in oblikovanje / Museum of Architecture and Design, Ljubljana)设计的VI项目,其视觉核心是一个MAO字母衍生的多形态标志,点击后面的官网链接可以看到更多相关内容。 客户:MAO, Muzej za arhitekturo in oblikovanje / Museum of Architecture and Design, Ljubljana 项目经理:Matev elik, Anja Zorko设计:IlovarStritar, Ljubljana 创意总监:Jernej Stritar, Robert Ilovar 平面设计:Jernej Stritar, Robert Ilovar, Miha Kosma , Kaja Kopitar 流程:Neolab IlovarStritar官网: http://ilovarstritar.com/ 卢布尔雅那建筑与设计博物馆官网: http://www.mao.si/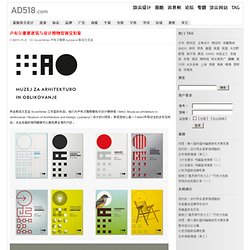 Reynald Drouhin | Recherches | Esquisses | Documents » Landscape Monolith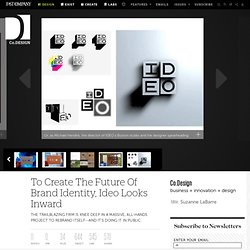 5 | To Create The Future Of Brand Identity, Ideo Looks Inward
On March 25, the designers at each of Ideo's 11 international offices put their other projects aside and spent the day thinking about Ideo. The aim was to brainstorm a new identity system--the second time it's been overhauled since the firm was founded in 1991--and the ideas, which can be viewed on a Tumblr dedicated to the project , took many forms. There were experimental business cards and animated GIFs, handmade crafts and polished mini-movies. One designer envisioned a "biannual cosmic event," in which an "optical obelisk" would project a massive Ideo logo on a nearby building on the days of the vernal and autumnal equinox. All of the proposals have something to do with Ideo--they reflect its outlook, its ethos, its employees, or its services--but at the same time, they're all reaching towards something greater, too.
Meet The Accidental Designer Of The GitHub And Twitter Logos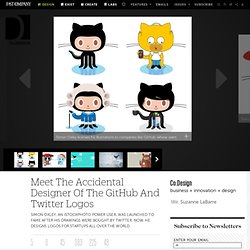 Simon Oxley was drinking beer and watching TV on his couch (like any good freelancer) when he noticed that a hot new startup called Twitter was using his art as a logo. At first, he thought he was drunk. "I checked the label on the beer I was drinking and called my wife to come see," he says. "It was a total, surreal surprise." Oxley, who is British-born and Tokyo-based, was (and is) a freelance contributor to iStockphoto, one of the web's most popular resources for stock photos and illustrations. He originally joined the service because Adobe Creative Suite came with a free membership.
DING3000 product design company visual image - brand - top design - AD518.com
最新顶尖设计 速递 标志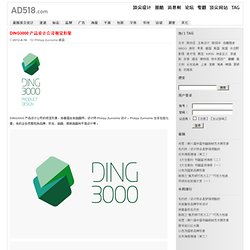 最新顶尖设计 速递 标志
Russian Mikhailov & Partners PR strategy consulting firm Brand - brand - top design - AD518.com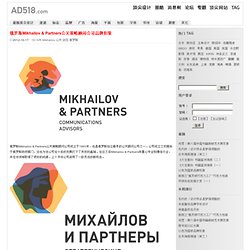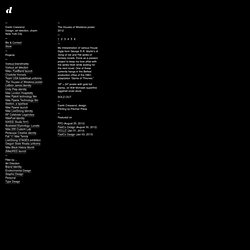 — The Houses of Westeros poster — My interpretation of various House Sigils from George R.R. Martin's A Song of Ice and Fire series of fantasy novels. Done as a personal project to keep my love affair with the series fresh while waiting for the next novel.
The Houses of Westeros poster - Darrin Crescenzi
If you're Nike Brand Design rock star Darrin Crescenzi , and you've created everything from the Nike Fuel gauge to the U.S. Men's Olympic Basketball uniforms, what do you do in your spare time? You, like the rest of us, get hopelessly addicted to George R.R. Martin's fantasy series Game of Thrones . (Warning: Extreme, esoteric geeking out ahead. If you have no idea what the heck Game of Thrones is, go read the series, then meet me back here in a few months.)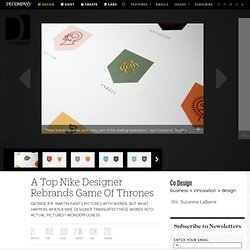 1 | A Top Nike Designer Rebrands Game Of Thrones
I don't know what the back of my head looks like I don't know who wrote Poor Richard's Almanack/ what time it is I need to buy a gift for someone I don't know which fork to use I don't want to clean up my mess I can't chew gum because I have braces
Help Remedies
Welcome to UAE Nation Brand
More4 Rebrand by ManvsMachine
We caught a teaser of the new More4 identity a few months back with a showing of just the logo by ManvsMachine . I was a little unsure of it then, and even after seeing it in all its dynamic glory, I am still unsure about the basic logo now. The new More4 logo feels a little too busy in it's static form, and I am a little weirded out by the hanging E which was more appropriately enclosed in the previous More4 logo by Spin.
Follow-Up: DC Comics
Opinion BY Armin Yesterday, DC Comics officially unveiled its new identity, after the whole internet (including us) stole its thunder at the start of the week when we all judged its new branding effort based on a single, black-and-white rendition of their new logo. Now it's an uphill battle to get people on board with what is actually a fairly good looking and flexible identity designed by Landor . The design of the new DC Entertainment identity uses a "peel" effect — the D is strategically placed over the C with the upper right-hand portion of the D peeling back to unveil the hidden C — symbolizing the duality of the iconic characters that are present within DC Entertainment's portfolio. — Press Release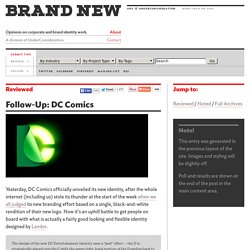 Paul Rand + Steve Jobs
I can't help thinking that Paul Rand and Steve Jobs are cooking up a new identity for a heavenly company. In 1986 Jobs approached Rand to design the logo for his NeXT educational computer company. After obtaining permission from IBM, Jobs offered Rand a handsome sum to develop a logo for a product that was not yet public. The only thing Rand knew was that the mysterious NeXT computer was a black cube. With this scant yet meaningful intelligence, Rand developed a unique proposal book for the mark that walked the reader - Mr. Jobs - through the step by step conceptual process to the final, logical outcome.
Zurich Instruments on the Behance Network
40 Examples of Trendy Web Illustrations in Logos at DzineBlog
Learn how to earn $125 or more per hour as a freelancer - Click Here Modern day logo designs have improved on some great features. Both web designers and illustrators have come to learn the tricks of the trade for digital arts. And pairing trendy illustrations and vector art with the right logo can provide an exceptional branding opportunity. I have added 40 illustrative logos below to feed your graphics design inspiration.
Here's Looking At Hue