Photographie
Photographe professionnel, illustrateur, formateur Siret 480 943 034 Lauréat de concours photos régionaux et nationaux (Voir "Palmarés") Nombreuses références dans la photo de sport ( Voir "Références")
Declics - par Michel CONRAUD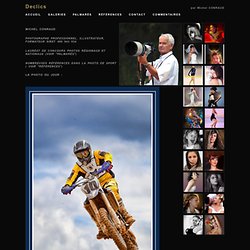 Projet 7-7-7
blog de la photo | Un site utilisant Réseau Blogs de Paris
Heidari Abdollah, grand lauréat du Prix FIPCOM. Jeunes filles iraniennes victimes de l'incendie de leur école.Copyright :HEIDARI ABDOLLAH Le Prix FIPCOM (Fujairah International Photo Competition) récompense des photographes exexcant dans la catégorie photographique du Photo-Journalisme. Pour sa première édition, chaque candidat devait soumettre son travail dans deux catégories parmi les cinq qui leur étaient proposées , News, environement, sport, économie, reportage, et qui couvraient les événements qui ont marqué l'ectualité de l'année 2013.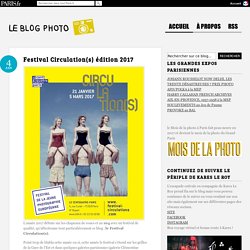 http://www.ochlik.com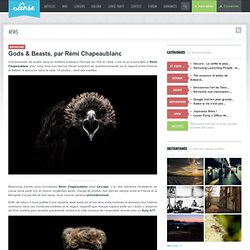 Gods & Beasts, par Rémi Chapeaublanc
Une traversée de quatre mois en solitaire à travers l'Europe de l'Est et l'Asie, c'est ce qu'il aura fallu à Rémi Chapeaublanc pour nous livrer son dernier travail empreint de questionnements sur le rapport entre Homme et Nature. A découvrir dans la suite, 14 photos – dont des inédites. Beaucoup d'entre vous connaissez Rémi Chapeaublanc alias Lecrapo. L'un des membres fondateurs de Lense aime partir loin et revenir longtemps après, chargé de photos. Son dernier périple entre la France et la Mongolie n'a pas été de tout repos, nous vous en parlions précédemment. Enfin de retour, il nous gratifie d'une superbe série axée sur le lien ténu entre hommes et animaux, leur histoire commune dans ces lointaines contrées et le regard respectif que chaque espèce porte sur l'autre.
Tiger on Fotopedia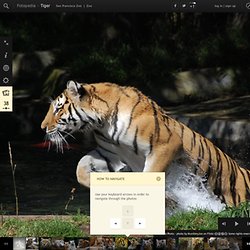 The tiger (Panthera tigris) is the largest cat species, reaching a total body length of up to 3.3 m (11 ft) and weighing up to 306 kg (675 lb). Its most recognizable feature is a pattern of dark vertical stripes on reddish-orange fur with a lighter underside. It has exceptionally stout teeth, and the canines are the longest among living felids with a crown height of as much as 74.5 mm (2.93 in) or even 90 mm (3.5 in). In zoos, tigers have lived for 20 to 26 years, which also seems to be their longevity in the wild.