Photographie
Declics - par Michel CONRAUD
Projet 7-7-7
blog de la photo | Un site utilisant Réseau Blogs de Paris
Extrême Orient Anam – anonyme – groupe d'enfants – ca 1890 (coll JCB) La fin du XIXème siècle et les deux premières décennies du XXe siècle ont été l'âge d'or de la carte postale dans de nombreux pays d'outre-mer. Si la carte postale constitue une mine de renseignements, il ne faut pas omettre les photos cartes de visite qui les ont devancées —tous les photographes, des plus humbles aux plus célèbres de la deuxième moitié du XIXe siècle, utilisaient ce support. Le Répertoire des photographes français d'Outre-Mer recense les photographes professionnels français et étrangers travaillant sur les territoires français du XIXe siècle ainsi que les photographes professionnels français ayant travaillé sur les territoires d'outre-mer autres que la France et l'Europe, photographes pour la plupart actifs entre 1839 et 1920.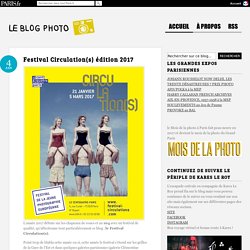 http://www.ochlik.com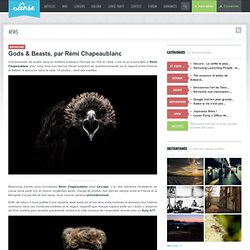 Gods & Beasts, par Rémi Chapeaublanc
Une traversée de quatre mois en solitaire à travers l'Europe de l'Est et l'Asie, c'est ce qu'il aura fallu à Rémi Chapeaublanc pour nous livrer son dernier travail empreint de questionnements sur le rapport entre Homme et Nature. A découvrir dans la suite, 14 photos – dont des inédites. Beaucoup d'entre vous connaissez Rémi Chapeaublanc alias Lecrapo. L'un des membres fondateurs de Lense aime partir loin et revenir longtemps après, chargé de photos. Son dernier périple entre la France et la Mongolie n'a pas été de tout repos, nous vous en parlions précédemment. Enfin de retour, il nous gratifie d'une superbe série axée sur le lien ténu entre hommes et animaux, leur histoire commune dans ces lointaines contrées et le regard respectif que chaque espèce porte sur l'autre.
Tiger on Fotopedia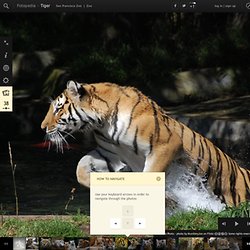 The tiger (Panthera tigris) is the largest cat species, reaching a total body length of up to 3.3 m (11 ft) and weighing up to 306 kg (675 lb). Its most recognizable feature is a pattern of dark vertical stripes on reddish-orange fur with a lighter underside. It has exceptionally stout teeth, and the canines are the longest among living felids with a crown height of as much as 74.5 mm (2.93 in) or even 90 mm (3.5 in). In zoos, tigers have lived for 20 to 26 years, which also seems to be their longevity in the wild.