Applications
Bulk Rename Utility is a free file renaming software for Windows. Bulk Rename Utility allows you to easily rename files and entire folders based upon extremely flexible criteria. Add date/time stamps, replace numbers, insert text, convert case, add auto-numbers, process folders and sub-folders....plus a whole lot more! Rename multiple files quickly, according to many flexible criteria. Rename files in many ways: add, replace, insert text into file names.
Bulk Rename Utility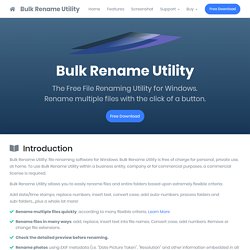 Get Data Back
Eraser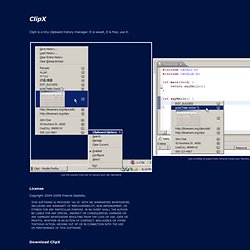 ClipX is a tiny clipboard history manager. It is sweet, it is free, use it. License Copyright 2004-2008 Francis Gastellu.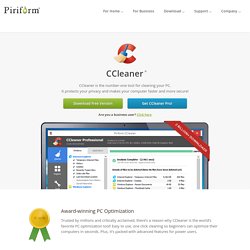 CCleaner Optimization and Cleaning CCleaner is the number-one tool for cleaning your Windows PC.
ColorPic
The Versatile Color Picker Color Palette Creation is a Breeze With ColorPic 100%Free Ever tried using a color picker on a high resolution monitor? It's impossible.