Applications
Bulk Rename Utility is a free file renaming software for Windows. Bulk Rename Utility allows you to easily rename files and entire folders based upon extremely flexible criteria. Add date/time stamps, replace numbers, insert text, convert case, add auto-numbers, process folders and sub-folders....plus a whole lot more! Rename multiple files quickly, according to many flexible criteria. Rename files in many ways: add, replace, insert text into file names.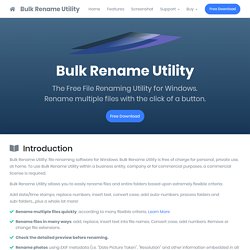 Get Data Back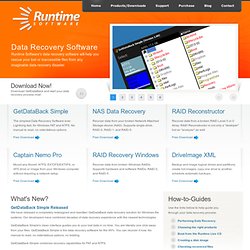 GetDataBack Simple Released We have released a completely redesigned and rewritten GetDataBack data recovery solution for Windows file systems. Our developers have combined decades of data recovery experience with the newest technologies. GetDataBack Simple's clean interface guides you to your lost data in no time. You are literally one click away from your files.
Eraser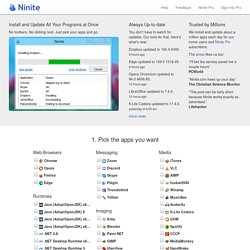 You can learn more about a program by hovering over it. Ninite installs apps for you in the background. No clicking next.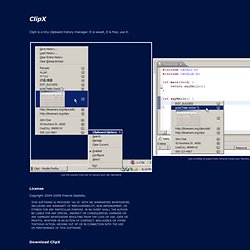 ClipX is a tiny clipboard history manager. It is sweet, it is free, use it. License Copyright 2004-2008 Francis Gastellu.
DisplayFusion will make your multi-monitor life much easier. With powerful features like Multi-Monitor Taskbars, TitleBar Buttons and fully customizable Functions, DisplayFusion will make managing your multiple monitors easy. Take a look at some of the features below to learn how DisplayFusion can help you! "DisplayFusion is a fantastic application for managing your desktop icons, desktop backgrounds, windows, and many handy Windows settings for making work more efficient particularly with a multi-monitor setup." "DisplayFusion is an awesome software that will enhance your productivity if you have 2 or more monitors." "Installed DisplayFusion for another client today.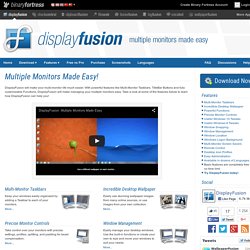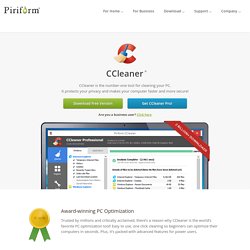 CCleaner Optimization and Cleaning CCleaner is the number-one tool for cleaning your Windows PC.
Silent but deadly Basically you install a tiny agent in your PC or phone, which silently waits for a remote signal to wake up and work its magic. This signal is sent either from the Internet or through an SMS message, and allows you to gather information regarding the device's location, hardware and network status, and optionally trigger specific actions on it. Next Recover what is rightfully yours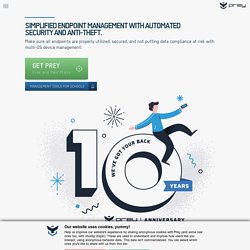 ColorPic
The Versatile Color Picker Color Palette Creation is a Breeze With ColorPic 100%Free Ever tried using a color picker on a high resolution monitor? It's impossible.