Applications
Bulk Rename Utility is a free file renaming software for Windows. Bulk Rename Utility allows you to easily rename files and entire folders based upon extremely flexible criteria. Add date/time stamps, replace numbers, insert text, convert case, add auto-numbers, process folders and sub-folders....plus a whole lot more ! Rename multiple files quickly , according to many flexible criteria. Rename files in many ways : add, replace, insert text into file names.
Bulk Rename Utility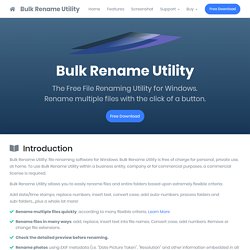 Get Data Back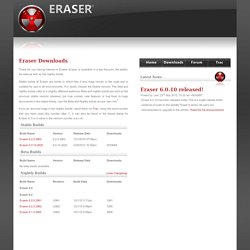 Thank for you having interest in Eraser. Eraser is available in a few flavours, the stable, the beta as well as the nightly builds. Stable builds of Eraser are builds in which few, if any, bugs remain in the code and is suitable for use in all environments. If in doubt, choose the Stable version.
Eraser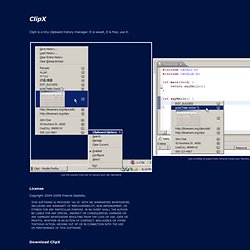 ClipX is a tiny clipboard history manager. It is sweet, it is free, use it. License Copyright 2004-2008 Francis Gastellu.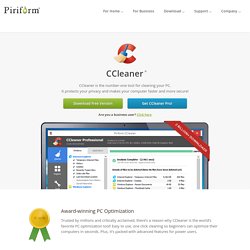 CCleaner Optimization and Cleaning CCleaner is the number-one tool for cleaning your Windows PC.
ColorPic
The Versatile Color Picker Color Palette Creation is a Breeze With ColorPic 100% Free Ever tried using a color picker on a high resolution monitor? It's impossible.