Soul
» 9 Mindfulness Rituals to Make Your Day Better. "Smile, breathe and go slowly." - Thich Nhat Hanh, Zen Buddhist monk Post written by Leo Babauta.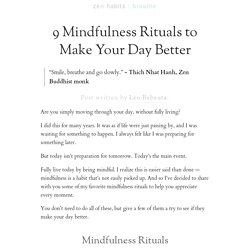 Are you simply moving through your day, without fully living? I did this for many years. Julia young burn awareness, before&after my accident(graphic) Welcome to Audio Dharma. Alan Watts discusses Nothing.
The Neurobiology of Paradise. Try summoning up the most delightful fantasy you can imagine.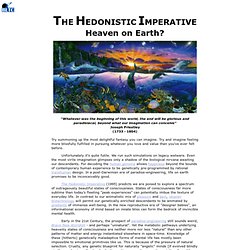 Try and imagine feeling more blissfully fulfilled in pursuing whatever you love and value than you've ever felt before. Unfortunately it's quite futile. We run such simulations on legacy wetware.
---