Building Our Infinite Future
This Pearl Tree shares information developed by team members who are working to build an Infinite Future through evolving the framework originally created by Luke and Arielle. Apr 7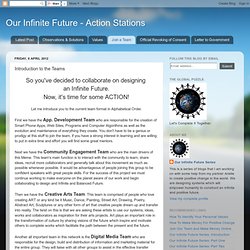 Our Infinite Future - Action Stations: Teams Intro
So you've decided to collaborate on designing an Infinite Future. Now, it's time for some ACTION! Let me introduce you to the current team format in Alphabetical Order. First we have the App.
Values and Mission
The values of ones self, leads to attracting similar types of people into ones life. This being so, I place a strong emphasis on Positive Values and Respect for Positive Life. Above is the "Lynx Destiny Infinity - Action Circuit" which is how Arielle and I work hard to act and we recommend other collaborators seeking to create positive change in the world also follow this guide.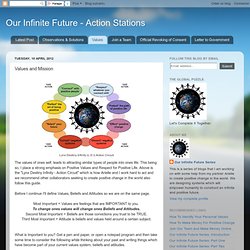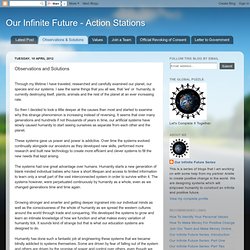 Observations and Solutions
Through my lifetime I have traveled, researched and carefully examined our planet, our species and our systems. I saw the same things that you all see, that 'we' or humanity, is currently destroying itself, plants, animals and the rest of the planet at an ever increasing rate. So then I decided to look a little deeper at the causes than most and started to examine why this strange phenomenon is increasing instead of reversing. It seems that over many generations and hundreds if not thousands of years in time, our artificial systems have slowly caused humanity to start seeing ourselves as separate from each other and the planet. These systems gave us power and power is addictive. Over time the systems evolved continually alongside our ancestors as they developed new skills, performed more research and built new technology to create more efficient and clever systems to fill the new needs that kept arising.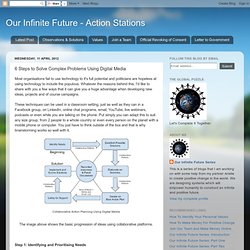 Using Digital Media to Solve Complex Problems
Most organisations fail to use technology to it's full potential and politicians are hopeless at using technology to include the populous. Whatever the reasons behind this, I'd like to share with you a few ways that it can give you a huge advantage when developing new ideas, projects and of course campaigns. These techniques can be used in a classroom setting, just as well as they can in a Facebook group, on LinkedIn, online chat programs, email, YouTube, live webinars, podcasts or even while you are talking on the phone.
Enspiral - A cool business model
App and Web Development Team
Community Engagement Team
Fundraising and Accounting Team
Language Translation Team
Research and Development Team