Windows
VSB1.4 破解版
Feel the Wheel / Nattyware
Feel the Wheel (Feewhee) is a tool that Microsoft apparently overlooked while making Windows. By using Feewhee you can easily resize windows and control their transparency with a mouse wheel. Since the first Feewhee's quiet release back in 2005, such functionality became popular. It was reproduced in some windows managers and copied by a dozen of similar utilities. Yet nowadays Feewhee is probably still the simplest, most natural and unobtrusive.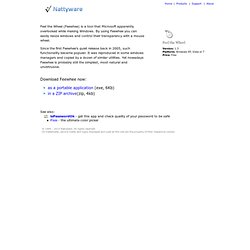 Ever notice how people texting at night have that eerie blue glow? Or wake up ready to write down the Next Great Idea, and get blinded by your computer screen? During the day, computer screens look good—they're designed to look like the sun. But, at 9PM, 10PM, or 3AM, you probably shouldn't be looking at the sun. f.lux f.lux fixes this: it makes the color of your computer's display adapt to the time of day, warm at night and like sunlight during the day.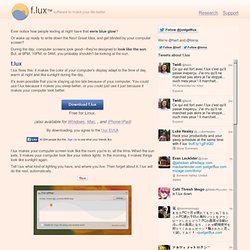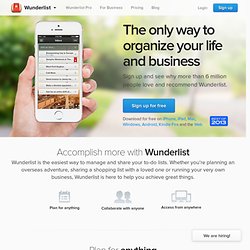 Recurring to-dos Capture your daily, weekly and monthly to-dos. Subtasks Break big tasks intosmaller achievable goals. Share Share your lists with colleagues and friends.