Windows
Software
Bbs. VSB1.4 破解版. Feel the Wheel / Nattyware. Feel the Wheel (Feewhee) is a tool that Microsoft apparently overlooked while making Windows.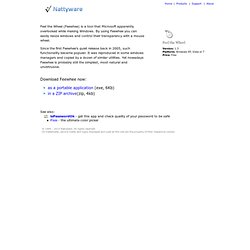 By using Feewhee you can easily resize windows and control their transparency with a mouse wheel. Since the first Feewhee's quiet release back in 2005, such functionality became popular. It was reproduced in some windows managers and copied by a dozen of similar utilities. Yet nowadays Feewhee is probably still the simplest, most natural and unobtrusive. DisplayFusion 多屏幕工具. F.lux 屏幕亮度颜色实时调整. Task Management At Its Best With wunderlist. Recurring to-dos Capture your daily, weekly and monthly to-dos.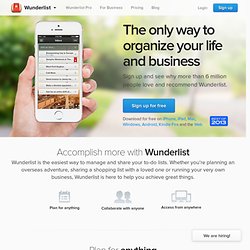 Subtasks Break big tasks intosmaller achievable goals. Share Share your lists with colleagues and friends.
---