Ethics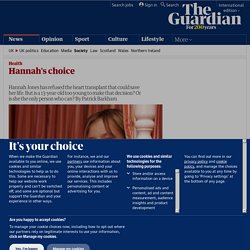 'I've been in hospital too much. I've had too much trauma associated with hospital," Hannah Jones said as she tried to explain why she turned down a heart transplant that might save her life. Instead, she wanted to return home, where she is likely to die in the company of her parents, her younger brother and her two sisters.
Patrick Barkham: The 13-year-old who has refused the heart transplant that could save her life | Society
Duhs47.pdf (application/pdf Object)
A New Kind of Crime Against Humanity?: The Fossil Fuel Industry's Disinformation Campaign On Climate Change - Climate Ethics
I Introduction . This post examines the question of whether some US companies are guilty of a new kind of crime against humanity that the world has yet to classify. Peter Singer
Writings by Peter Singer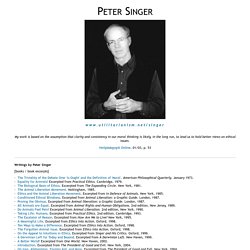 Ethics
The field of ethics (or moral philosophy) involves systematizing, defending, and recommending concepts of right and wrong behavior. Philosophers today usually divide ethical theories into three general subject areas: metaethics, normative ethics, and applied ethics.