Programar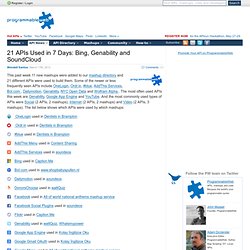 21 APIs Used in 7 Days: Bing, Genability and SoundCloud
This past week 11 new mashups were added to our mashup directory and 21 different APIs were used to build them. Some of the newer or less frequently seen APIs include OneLogin, Ordr.in, #blue, AddThis Services, Bol.com , Dailymotion, Genability, NYC Open Data and Wolfram Alpha .
Having an infant in the house combined with the winter weather has caused energy usage in our household to skyrocket.
Best New Mashups: Energy Mashups using Amazon, Genability and DonorsChoose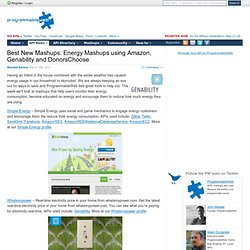 Numbers API
Google continues to bring new APIs into its new developer site. The most recent addition is the Google Maps API, the company's popular platform for all things location, mobile and local. Though the flagship mapping API is given high visibility, the site contains information on the search giant's complete suite of geographic APIs, including the Google Earth API and Google Places API.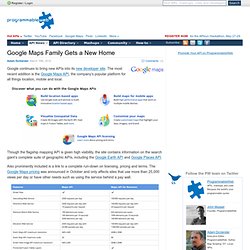 Google Maps Family Gets a New Home
61 Geolocation APIs: Panoramio, Google Gears and Yahoo
53 Books APIs: Google Books, Goodreads and SharedBook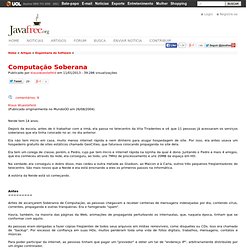 Home > Artigos > Engenharia de Software >
putação Soberana
Dev in Sampa