Empreender
Turismo - Prefeitura do Rio lança site de hospedagem domiciliar - 20/05. 20/05/2012 - 19h31 A Prefeitura do Rio, por meio da Riotur, colocou no ar nesta sexta-feira, 18 de maio, o site www.hospedario.com.br, uma rede que reúne as opções de hospedagem domiciliar na cidade de olho nos eventos de grande público, como Rio+20 e Jornada Mundial da Juventude.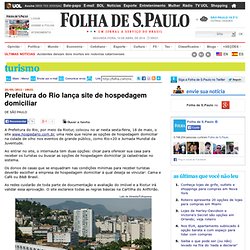 Ao entrar no site, o internauta tem duas opções: clicar para oferecer sua casa para receber os turistas ou buscar as opções de hospedagem domiciliar já cadastradas no sistema. Os donos de casas que se enquadram nas condições mínimas para receber turistas deverão escolher a empresa de hospedagem domiciliar à qual deseja se vincular: Cama e Café ou B&B Brasil. As redes cuidarão de toda parte de documentação e avaliação do imóvel e a Riotur irá validar essa aprovação. Imagine places, finance ideas · Crowdplaces. Linx: A Connector That Turns Drinking Straws Into An Infinite Building System. Artist Patrick Martinez wanted to make massive structures that were as immaterial as possible.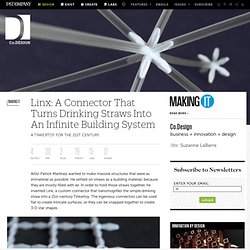 He settled on straws as a building material, because they are mostly filled with air. In order to hold those straws together, he invented Link, a custom connector that transmogrifies the simple drinking straw into a 21st-century Tinkertoy. The ingenious connectors can be used flat to create intricate surfaces, or they can be snapped together to create 3-D star shapes. Making Crowdfunding Legal for Entrepreneurs. The following was reprinted with permission from Steve Reaser of The Funding Launchpad.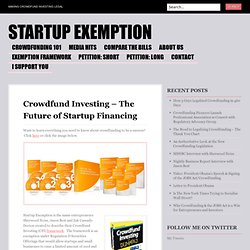 Click here to see the original President Obama signed the Jumpstart Our Business Startups (JOBS) Act on April 5, 2012, and the final, authoritative text of the bill has finally been made available to the public – you can take a look at. Festival de Ideias 2012 - Uma plataforma para unir ideias. Esse é um plano de negócios sociais, se quiser use e abuse 1- Descrição geral da ideia 2- Modelo de negócio (vai ser uma ONG?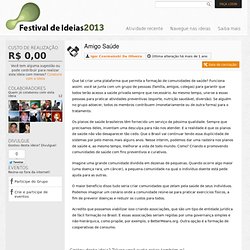 Um negócio social? Uma empresa?) Vantagens (quais são as vantagens desse modelo de negócio escolhido?) The World's First Commercial 3-D Chocolate Printer Is On Sale. Last year, a clutch of researchers at Britain's University of Exeter developed the first 3-D–ever chocolate printer--and the world rejoiced.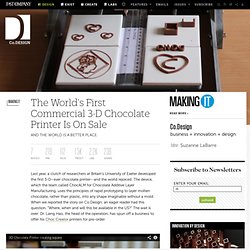 The device, which the team called ChocALM for Chocolate Additive Layer Manufacturing, uses the principles of rapid prototyping to layer molten chocolate, rather than plastic, into any shape imaginable without a mold. When we reported the story on Co.Design, an eager reader had this question, "Where, when and will this be available in the US?" The wait is over: Dr. Liang Hao, the head of the operation, has spun off a business to offer his Choc Creator printers for pre-order.
Livehoods. Dreamin Login page. Mobilize® Oportunidade TNB | Toque no Brasil. Agora com esse recurso é possível cobrar uma taxa de inscrição para as vagas que você abrir e o valor líquido arrecadado ( descontados NF e comissão TNB a ser negociada) vai direto para sua conta- corrente, ajudando você á filtrar bandas e organizar sua curadoria online !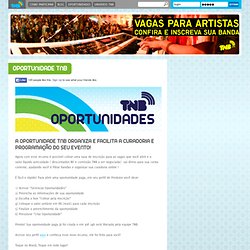 É fácil e rápido! Para abrir uma oportunidade paga, em seu perfil de Produtor você deve: Tip Taxi, o aplicativo que faltava | Dicas e Turismo - Seu guia de viagem. As melhores dicas sobre turismo, viagem, destinos e pacotes turísticos. Uma das maiores preocupações de um turista que visita uma cidade desconhecida e que nem sempre sabe falar o idioma local é a experiência de pegar um taxi.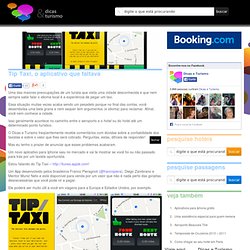 Essa situação muitas vezes acaba sendo um pesadelo porque no final das contas, você desembolsa uma bela grana e nem sequer tem argumentos (e idioma) para reclamar. Afinal, você nem conhece a cidade. Isso geralmente acontece no caminho entre o aeroporto e o hotel ou do hotel até um determinado ponto turístico. O Analista de Modelo de Negócios. Fica Lá Em Casa. Shitter. Cultura e Mercado | Para quem vive de cultura. » Grandes estúdios internacionais de olho em produtoras brasileiras.
PlayBook - Crowdfunding para shows e música. Livro Design Thinking. UI Genius: CityMaps Uses Brand Logos To Make Maps More Useable. In 2009, an Oscar-nominated short called Logorama spent 16 minutes breaking down our entire society into logos and trademarks.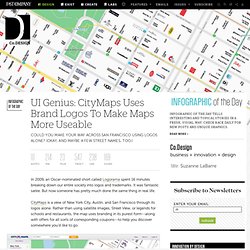 It was fantastic satire. But now someone has pretty much done the same thing in real life. CityMaps is a view of New York City, Austin, and San Francisco through its logos alone. Rather than using satellite images, Street View, or legends for schools and restaurants, the map uses branding in its purest form--along with offers for all sorts of corresponding coupons--to help you discover somewhere you'd like to go. Crowdbusiness: quanto gira em um marketplace? Um estudo de caso multibilionário envolvendo brasileiros. Faz tempo que a Internet passou a ser o mundo real – mais do que imitar o mundo real, especialmente o de antigamente.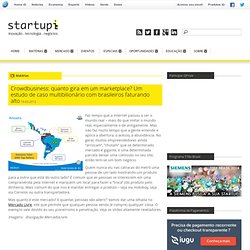 Mas não faz muito tempo que a gente entende e aplica a abertura, o acesso, a abundância. No geral, muitos empreendedores ainda "arriscam", "chutam" que se determinado mercado é gigante, e uma determinada parcela deixar uma comissão no seu site, então tem-se um bom negócio. Quem nunca viu nas catracas do metrô uma pessoa de um lado mostrando um produto para a outra que está do outro lado? Instaprint - The location based photo booth for Instagram by BREAKFAST. Instaprint is a location based photo booth that can transform parties and events by putting a camera in everyone's hand.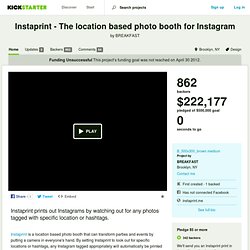 By setting Instaprint to look out for specific locations or hashtags, any Instagram tagged appropriately will automatically be printed out on inkless paper. Get one for your next party, event, wedding, fiesta.... Instaprint was invented in the spring of 2011 by our small company called BREAKFAST. The Point of Sale redefined for iPad — Square Register. Site promete ajudar cliente a enviar reclamação à empresa no Twitter. 'Resolvaweb' é site que quer ajudar usuário a contatar empresas por meio do Twitter (Foto: Reprodução) Além de ser uma rede social para entrar em contato com amigos, divulgar ideias e conhecer pessoas, o Twitter é usado também como um canal para enviar reclamações e sugestões à empresas.
Entre janeiro e dezembro de 2011, o microblog teve 272.181 tuítes de pessoas, que usaram a hashtag "#FAIL" para reclamar de serviços ou de produtos, de acordos com dados da E.life, empresa especializada em gestão de redes sociais. WEICHE WU: The Weight Recorder. Imaging how your weight has changed over 10 years, it might response how your life has changed.
The human body records something which might be reflected on the weight changes. The idea of the project is collecting a person's weight change to look back on the passing life. The scale makes a mark without any statistical number every time when you using it. ESPN Starts Opening The Doors To Its Data With Developer Center, First API Program. Geeks and sports together? It's a beautiful thing. Well, at least that's what ESPN is hoping with the announcement of its brand, spanking new Developer Center, which marks the first time that it will open its doors to third-party developers and provide access to its enormous array of editorial content, stats, and other data. As Y Combinator Founder Paul Graham tweeted recently, APIs are self-serve business development. How might we support web entrepreneurs in launching and growing sustainable global businesses? Challenge Brief Web entrepreneurship is emerging as a key building block for economies globally.
Against a backdrop of challenging financial landscapes, increased adoption of technology is providing opportunities to connect, co-ordinate and catalyse. In this OpenIDEO challenge, the European Commission's Digital Agenda Assembly is looking for help identifying ways to improve the environment for online start-ups. Global Social Tourism. Global Social Tourism (GST) is being developed by an international working group comprising people from every continent. The Working Group is calling for expressions of interest from groups, organisations and businesses in building this collaborative venture in the following capacities (use the online form below to express your interest): a.
Host Communities b. Social Tourism Broker/Providers c. Life's Short. Get A Divorce. Hahn - Spill-Proof Beer. Small Demons — Welcome to the Storyverse. Projeto de game arrecada US$ 3 mi no Kickstarter - Internet. Barclays lança primeiro cartão de crédito crowdsourced. Swarm.fm Plays its Way to Success at Music Apps Hack Weekend. Giant Birdsnest 4 breeding ideas. Best startup launch video of all time? Moozar | Reward the Music. Rock The Post | Home. Como inovar os serviços do Estado de São Paulo?, $20000.0 en premios.
The Next Time You Cut Your Finger, Save a Life - Business. EndeavorBrasil. Foursquare App That Makes You Regret Sizzler. Crowd Business Models. @jornaldateia. SeatGeek API Profile. Start Making. Entenda como funciona um supermercado colaborativo, que não visa ao "lucro pelo lucro" – Ideias Verdes.
---