WILD
Animals Illuminated by the Sun | Beautiful Animals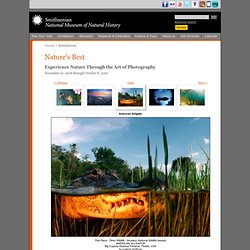 Nature's Best 2006: Image Gallery: American Alligator
First Place - Other Wildlife - Amateur, National Wildlife Awards Big Cypress National Preserve, Florida, USA by Cyrinda Hoffman Anchorage, Alaska, USA "Following a dive trip to the Bahamas to photograph sharks, the group I was traveling with decided to take a side trip to Florida to try our luck photographing alligators. After braving the waters with sharks, three hurricanes, Miami traffic, and voracious mosquitoes, why fear alligators?"
5212_e382f85f391c77dcc87094e04f779596_2.jpg (imagen JPEG, 541 × 650 píxeles)
animal30.jpg (imagen JPEG, 991 × 680 píxeles) - Escalado (81%)
1948200243l.jpg (imagen JPEG, 1024 × 731 píxeles)
4.jpg (imagen JPEG, 640 × 480 píxeles)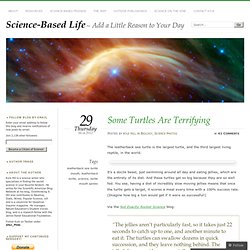 The leatherback sea turtle is the largest turtle, and the third largest living reptile, in the world. It's a docile beast, just swimming around all day and eating jellies, which are the entirety of its diet. And these turtles get so big because they are so well fed.
Some Turtles Are Terrifying « Science-Based Life
hamid-sardar_deertotem-west-taiga-hovsgol-2006.jpg (imagen JPEG, 1200 × 797 píxeles)
10+Breathtaking Photography Of Big Cats | Funny humor
Dog senses earthquake before it strikes
Massive avalanche on Mount Cheget
Brown owl has remarkable head stability
Cutest bear attack ever
Angry Catfish
Fine Art Photography & Prints
Curious Chimp — Congo's Chimps — Video — National Geographic Magazine
49344_0_1208x964.jpg (JPEG Imagen, 1208x964 pixels) - Escalado (56%)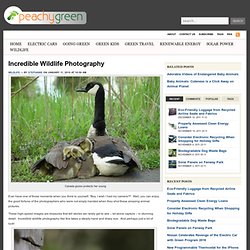 Wildlife — By Stephanie on January 11, 2010 at 10:58 am Canada goose protects her young Ever have one of those moments when you think to yourself, "Boy, I wish I had my camera?!" Well, you can enjoy the good fortune of the photographers who were not empty handed when they shot these amazing animal pictures.
Incredible Wildlife Photography | Peachy Green
Another World on Photography Served
Nature photography - pictures of animals, pictures of birds, pictures of butterflies, macro photography of insects, plant photos, pictures of mushrooms. The most beautiful and unique images of nature. Great photographers observe nature by Canon, Nikon cameras, equipped with the best lenses - see all species in our gallery and listen to the birds' and animals' voices.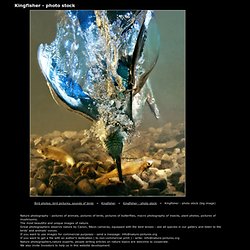 Bird photos, bird pictures, sounds of birds, Kingfisher - photo stock
1504_d54e10cdb57ba3138ab2a637e4fbaf7a_3.jpg (JPEG Imagen, 750x500 pixels)
145.jpg (JPEG Imagen, 1200x799 pixels) - Escalado (67%)
In The Picture: Klaus Tiedge
German-born Klaus Tiedge has been a prominent figure in the field of commercial photography for more than 20 years, having worked in numerous countries including India, Japan, Brazil and the USA. In 2001 Klaus moved to South Africa and settled down in Cape Town taking full advantage of the a thriving fashion industry and optimal conditions that the region is renowned for. In 2008, Tiedge decided to shelve his commercial endeavors and pursue his passion for fine art photography as he turned his attention to the beauty and diversity of the African continent. Embracing the "modern digital darkroom", Klaus has successfully traversed the boundaries between painting and photography.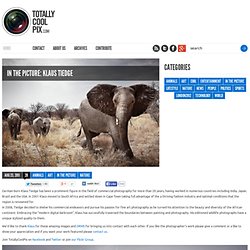 Transformer Owl
satelliteEmbedPlayer.swf (application/x-shockwave-flash Objeto)
media-35402-129018.jpg (JPEG Imagen, 839x557 pixels) - Escalado (96%)
lion-brothers-australia_3637_990x742.jpg (JPEG Imagen, 989x742 pixels) - Escalado (81%)
Swimming nose-to-nose with a giant Whale | AtCrux
Video
Video
Video