CREATIVE II
Recite
ARTIFICIAL.DUMMIES
10 Most Creative Packaging Design - Part II
Erkan | On 20, Oct 2012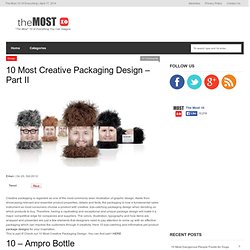 Mind Mapping Software - Create Mind Maps online
23 super creative repurposed items
The 50 Best Halloween Costumes Of 2012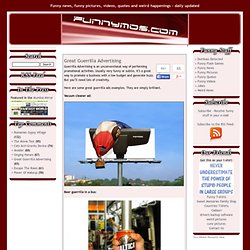 Great Guerrilla Advertising
Guerrilla Advertising is an unconventional way of performing promotional activities. Usually very funny or subtle, it's a great way to promote a business with a low budget and generate buzz. But you'll need lots of creativity.
00018974.jpg (590×881)
Two Cuts Transform Old Wine Bottles Into 3 Useful Objects
If you are an eco-minded person, the joy of drinking wine is effectively cancelled out when you look at the pile of wasted bottles that are left over.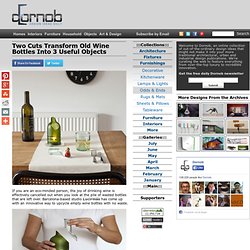 23 Easy Ways To Instantly Make Your Day Better
Dirt Poster
Symmetric Alphabet Love it! Would love it even more if I could link to the artist/creator.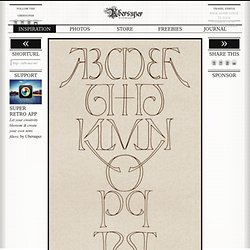 Symmetric Alphabet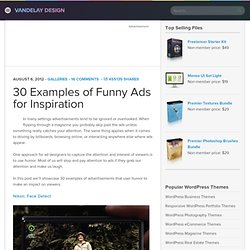 30 Examples of Funny Ads for Inspiration
Published in Galleries In many settings advertisements tend to be ignored or overlooked.
Slot Sofa on the Behance Network
Coldplay
There is something special about the tricks and tips people come up with to turn old or useless objects into something fresh and useful.
Most Popular Repurposing Tricks of 2011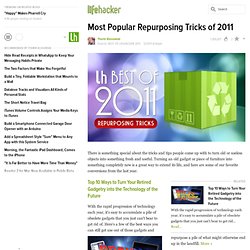 I want these for my home
Canvas Photos, Canvas Prints, Canvas Printing, Canvas Photo Prints, Print Photos, Photos On Canvas | CanvasPop
Life hacks
Bicycle lift in Norway
Great Ideas
Kid speaks many languages to sell peacock fans
NASA: Testing new methane rocket engine
Visualizing the medical data explosion
Gifs-4.gif (imagen GIF, 300 × 172 píxeles)
The psychology of color
bomomo
We've already showed you a bunch of cool ideas showing how you can hang your photos and art in creative ways.
25 Cool Ideas To Display Family Photos On Your Walls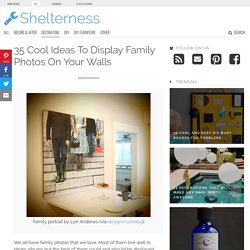 Moss Graffiti | Humor Cluster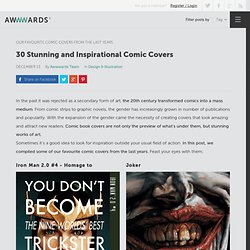 30 Stunning and Inspirational Comic Covers
In the past it was rejected as a secondary form of art, the 20th century transformed comics into a mass medium. From comic strips to graphic novels, the gender has increasingly grown in number of publications and popularity. With the expansion of the gender came the necessity of creating covers that look amazing and attract new readers.
TrickedOutTimeline - Create the coolest Facebook Timelines, Cover Photos and Profile Photos, and wow your friends!
100 years of dance filmed in 100 seconds
35 Amazing Uses For Old Pallets
Powerpoint has produced more bad design in its day that perhaps any other digital tool in history with the possible exception of Microsoft paint.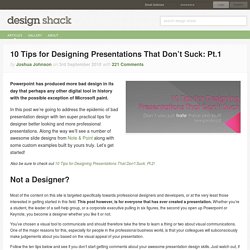 10 Tips for Designing Presentations That Don't Suck: Pt.1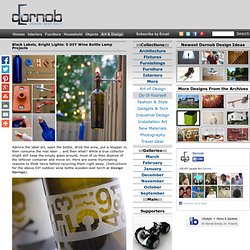 Black Labels, Bright Lights: 5 DIY Wine Bottle Lamp Projects
Admire the label art, open the bottle, drink the wine, put a stopper in, then consume the rest later … and then what?
You're going to love today's DIY project so much that you're going to want to start tearing pages out from old books tonight! Remember the storybook roses in Shanna + Richard's wedding?
DIY storybook paper roses | DIY Wedding
Color Scheme Designer 3
Luxury Villa Amanzi, Thailand by Original Vision Studio
Love Interior Design & Exotic Travel?
The Coolest Elevator in New York
30+ Cute Photographs of Piggy Bank
A Human-Sized Pin Toy, for Cheeky Interactions
How Famous Companies Got Their Names
13th Street "Stationery of Horror" (Design) on the Behance Network
Ambi Pur "Supersize Popup" (Media) on the Behance Network
Soft gravitational pull towards fleshy architectural bodies
Home & Office
Search
Sheet Set - All Art
2011′s Pictures Of The Year
Pouring Light Lamp by Yeongwoo Kim
Awesome-Things_5.jpg (JPEG Imagen, 589x600 pixels) - Escalado (89%)
Click the picture for more lols!
Illustrating with Thread and Pins
Saying more with less