CREATIVE II
Recite
ARTIFICIAL.DUMMIES
10 Most Creative Packaging Design - Part II
Erkan | On 20, Oct 2012 Creative packaging is regarded as one of the most commonly seen illustration of graphic design. Aside from showcasing relevant and essential product properties, details and facts, the packaging is now a fundamental sales instrument as most consumers choose a product with creative, eye-catching packaging design when deciding on which products to buy. Therefore, having a captivating and exceptional and unique package design will make it a major competitive edge for companies and suppliers. The colors, illustration, typography and how items are wrapped and presented are just a few elements that designers need to pay attention to come up with an effective packaging which can impress the customers through it creativity.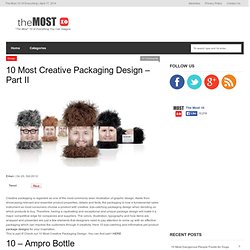 Mind Mapping Software - Create Mind Maps online
23 super creative repurposed items
The 50 Best Halloween Costumes Of 2012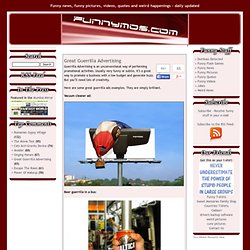 Great Guerrilla Advertising
Guerrilla Advertising is an unconventional way of performing promotional activities. Usually very funny or subtle, it's a great way to promote a business with a low budget and generate buzz. But you'll need lots of creativity.
00018974.jpg (590×881)
Two Cuts Transform Old Wine Bottles Into 3 Useful Objects
If you are an eco-minded person, the joy of drinking wine is effectively cancelled out when you look at the pile of wasted bottles that are left over. Barcelona-based studio Lucirmás has come up with an innovative way to upcycle empty wine bottles with no waste. The Pure-Bottle is a three-part set of objects made from a single wine bottle. With two strategic cuts, one bottle becomes a spoon, a lantern and a drinking glass. The glass is sandblasted to remove any sharp edges, leaving surprisingly elegant objects that would be equally at home in a four-star restaurant or at your breakfast table.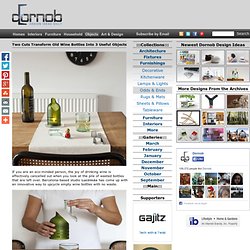 23 Easy Ways To Instantly Make Your Day Better
Dirt Poster
Symmetric Alphabet Love it! Would love it even more if I could link to the artist/creator.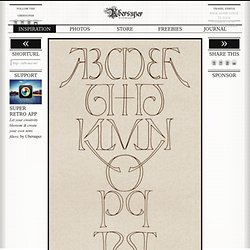 Symmetric Alphabet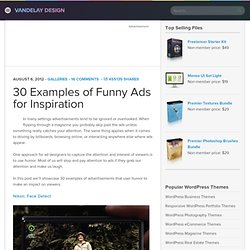 30 Examples of Funny Ads for Inspiration
In many settings advertisements tend to be ignored or overlooked. When flipping through a magazine you probably skip past the ads unless something really catches your attention. The same thing applies when it comes to driving by billboards, browsing online, or interacting anywhere else where ads appear. One approach for ad designers to capture the attention and interest of viewers is to use humor. Most of us will stop and pay attention to ads if they grab our attention and make us laugh. In this post we'll showcase 30 examples of advertisements that user humor to make an impact on viewers.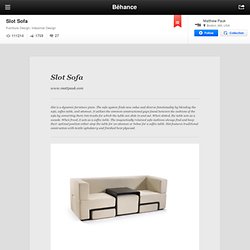 Slot is a dynamic furniture piece. The sofa system finds new value and diverse functionality by blending the sofa, coffee table, and ottoman. It utilizes the common constructional gaps found between the cushions of the sofa by converting them into tracks for which the table can slide in and out. When slotted, the table acts as a console. When freed, it acts as a coffee table. The magnetically retained sofa cushions always find and keep their optimal position either atop the table for an ottoman or below for a coffee table.
Slot Sofa on the Behance Network
Coldplay
The best trick of all is repairing broken stuff. You would be amazed that in this throw away age so many things can be repaired easily. Invest your money in quality tools, and you will find the tool pays for itself in the first few repairs you make with it. There are wonderful adhesives and tapes that people aren't aware of that work wonders.
Most Popular Repurposing Tricks of 2011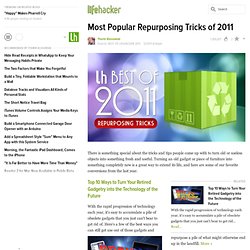 I want these for my home
Canvas Photos, Canvas Prints, Canvas Printing, Canvas Photo Prints, Print Photos, Photos On Canvas | CanvasPop
Life hacks
Bicycle lift in Norway
Great Ideas
Kid speaks many languages to sell peacock fans
NASA: Testing new methane rocket engine
Visualizing the medical data explosion
Gifs-4.gif (imagen GIF, 300 × 172 píxeles)
The psychology of color
bomomo
Elsewhere: Manyland: Run, Draw, Chat! x bomomo created by Philipp Lenssen 2008. Internet Explorer version by Nikolai Kordulla. Feel free to share any image you create in any way you like... it's yours! We may also save and republish a copy of images you save.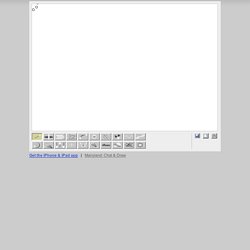 We've already showed you a bunch of cool ideas showing how you can hang your photos and art in creative ways. Now we're going to be more specific and show how you can organize family photos on your walls. In this gallery you'll find more than enough inspiration to make your own family photo display. Photos on walls are always great because they bring up memories and make these walls less boring so don't hesitate to try that out.
25 Cool Ideas To Display Family Photos On Your Walls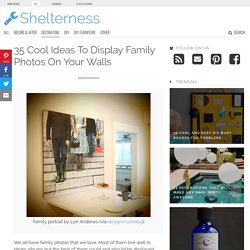 Moss Graffiti | Humor Cluster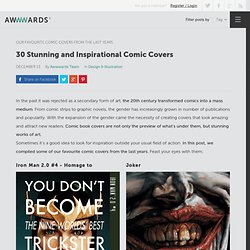 30 Stunning and Inspirational Comic Covers
In the past it was rejected as a secondary form of art, the 20th century transformed comics into a mass medium. From comic strips to graphic novels, the gender has increasingly grown in number of publications and popularity. With the expansion of the gender came the necessity of creating covers that look amazing and attract new readers.
TrickedOutTimeline - Create the coolest Facebook Timelines, Cover Photos and Profile Photos, and wow your friends!
100 years of dance filmed in 100 seconds
35 Amazing Uses For Old Pallets
Powerpoint has produced more bad design in its day that perhaps any other digital tool in history with the possible exception of Microsoft paint. In this post we're going to address the epidemic of bad presentation design with ten super practical tips for designer better looking and more professional presentations. Along the way we'll see a number of awesome slide designs from Note & Point along with some custom examples built by yours truly. Let's get started!
10 Tips for Designing Presentations That Don't Suck: Pt.1
Black Labels, Bright Lights: 5 DIY Wine Bottle Lamp Projects
Admire the label art, open the bottle, drink the wine, put a stopper in, then consume the rest later … and then what? While a true collector might still keep the empty glass around, most of us then dispose of the leftover container and move on. Here are some illuminating reasons to think twice before recycling them right away.
You're going to love today's DIY project so much that you're going to want to start tearing pages out from old books tonight! Remember the storybook roses in Shanna + Richard's wedding? Sweet, right? Floral designer, Cathy Brim of Bloom Floral Design created the elegant branch bouquets seen in their ceremony using Valerie Lloyd's paper roses design, and now we're jumping-out-of-the-pages excited that Valerie is sharing her DIY secrets with you! Craft Supplies:Paper Grosgrain Ribbon, ½ Width cut to 4 inch lengths 16 Gauge Wire cut to 15 inch lengths Glue Gun Glue Sticks (low temp) Scissors Wire Cutters Step 1: Gather materials.
DIY storybook paper roses | DIY Wedding
Color Scheme Designer 3
Luxury Villa Amanzi, Thailand by Original Vision Studio
The Coolest Elevator in New York
30+ Cute Photographs of Piggy Bank
A Human-Sized Pin Toy, for Cheeky Interactions
How Famous Companies Got Their Names
13th Street "Stationery of Horror" (Design) on the Behance Network
Ambi Pur "Supersize Popup" (Media) on the Behance Network
Soft gravitational pull towards fleshy architectural bodies
Home & Office
Search
Sheet Set - All Art
2011′s Pictures Of The Year
Pouring Light Lamp by Yeongwoo Kim
Awesome-Things_5.jpg (JPEG Imagen, 589x600 pixels) - Escalado (89%)
Click the picture for more lols!
Illustrating with Thread and Pins
Saying more with less