Vacaciones
Flights - Hack My Trip
Up until October 2010, I had never been outside of North America. Fourteen months, six continents, fifteen countries, 100,000+ miles of travel, dozens of mishaps, hundreds of memories, and one ostrich later, I'm back. This is what I saw, felt, learned, lived, and experienced along the way. Enjoy! [WARNING - full of stories, photos, videos, and all-around awesomeness...read at your own risk] How did this happen?
Lessons Learned from 14 Months of Adventure Travel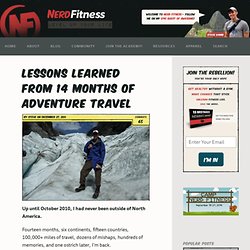 How to Use Frequent Flyer Miles to Travel for Free (even if you don't fly very often)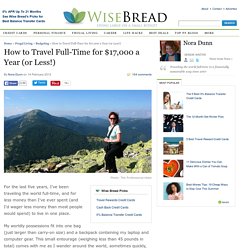 Happy New Year! For the last five years, I've been traveling the world full-time, and for less money than I've ever spent (and I'd wager less money than most people would spend) to live in one place. My worldly possessions fit into one bag (just larger than carry-on size) and a backpack containing my laptop and computer gear. This small entourage (weighing less than 45 pounds in total) comes with me as I wander around the world, sometimes quickly, but mostly slowly. (See also: 5 Best Travel Rewards Credit Cards )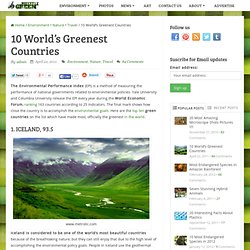 The Environmental Performance Index (EPI) is a method of measuring the performance of national governments related to environmental policies. Yale University and Columbia University release the EPI every year during the World Economic Forum , ranking 163 countries according to 25 indicators.
Preachers Rock, Preikestolen, Norway Blue Caves - Zakynthos Island, Greece Skaftafeli - Iceland Plitvice Lakes – Croatia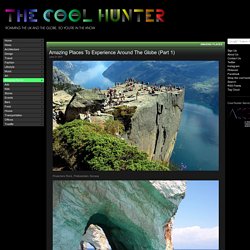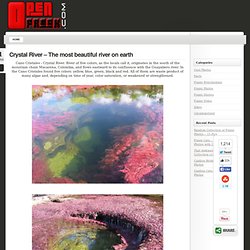 Cano Cristales - Crystal River. River of five colors, as the locals call it, originates in the south of the mountain chain Macarena, Colombia, and flows eastward to its confluence with the Guayabero river. In the Cano Cristales found five colors: yellow, blue, green, black and red. All of them are waste product of many algae and, depending on time of year, color saturation, or weakened or strengthened.
Switzerland In June 2011, we spent a week in Switzerland, flying into Geneva, with an initial stop in Montreux, followed by a picturesque stay in Wengen, located above the Lauterbrunnen valley. The alps provided a stunning backdrop to explore the area. During our stay in Wengen, a small village that is accessible by train or foot, the main sound heard was cow bells.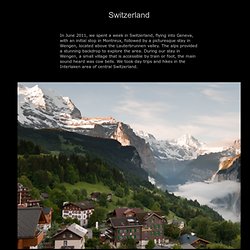 The Luxury Carlton Hotel, St. Moritz, Switzerland Recently awarded with the Commitment to Quality Award by Leading Hotels of the World for Best in Europe, the 5* Carlton Hotel , St.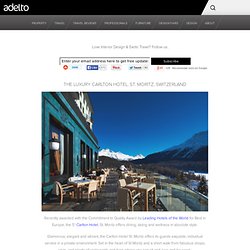 Casas de Playa Peru - Portal Especializado