Hobby
Home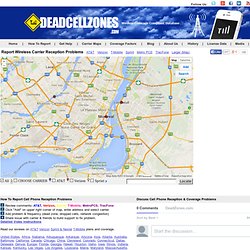 Cell Phone Coverage Maps - AT&T, Verizon, Sprint, T-Mobile
Review comments: AT&T, Verizon, Sprint, T-Mobile, MetroPCS, TracFone Click "Add" on upper right corner of map, enter address and select carrier. Add problem & frequency (dead zone, dropped calls, network congestion) Share issue with carrier & friends to build support to fix problem.Detailed Video Instructions Read our reviews on AT&T Verizon Sprint & Nextel T-Mobile plans and coverage.
A leading provider of video surveillance systems and accessories for 30 years, PolarisUSA consistently delivers on our promise of providing cost-effective security camera solutions backed by our best-in-class service and support. Regardless of your industry, size or budget, PolarisUSA can ship out a new security camera solution for your home or business today. Our friendly expert staff is standing by to answer your questions via chat, email or phone.
Security Cameras, Surveillance Cameras, Outdoor Wireless Camera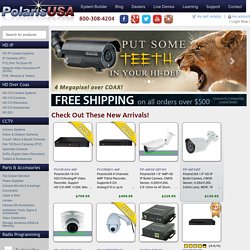 What Arduino can do Arduino can sense the environment by receiving input from a variety of sensors and can affect its surroundings by controlling lights, motors, and other actuators. The microcontroller on the board is programmed using the Arduino programming language (based on Wiring) and the Arduino development environment (based on Processing).