Orson
eClinicalWorks (eCW) Load Balancing
Array APV Series application delivery controllers ensure that eClinicalWorks electronic medical record (EMR) and patient management (PM) applications perform at the highest level possible to deliver a premium user experience and increased productivity for medical professionals and healthcare organizations. APV Series application delivery controller technology plays an essential role in the eCW data center, providing scalability, availability, performance and security for software-as-a-serve (SaaS) offerings. For organizations running EMR and PM applications on-premises, eClinicalWorks has partnered with Array to ensure that client-server deployments deliver the same high level of application performance and security as their industry-leading cloud service.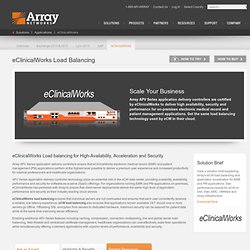 October 25th, 2010Comments Off admin The Affordable Care Act was enacted on March 23, 2010. It contains some tax provisions that take effect this year and more that will be implemented during the next several years. The following is a list of provisions now in effect; more provisions are expected. Health Coverage for Older Children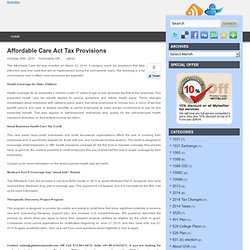 Affordable Care Act Tax Provisions | Mytaxfiler
Develop and Test on a Virtualized Host without the Target Hardware MapuSoft's OS Simulator™ allows engineers to develop and test embedded applications on Windows or Linux host environments. OS Simulator eliminates the need for the original OS, as well as the requirement for expensive target hardware during development. Without the need for those components, development and testing can begin much earlier. The result is lower licensing costs, reduced hardware requirements and a shorter time to market.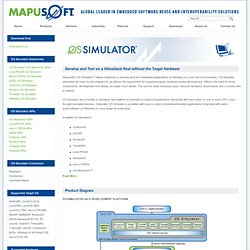 OS System Simulation | MapuSoft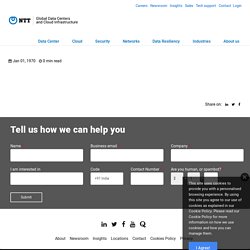 As data environments become more complex and trends like Big Data and rich media content increase datacenter loads to unprecedented levels, enterprises of all sizes are at a loss as to how to respond. On one hand, virtualization has made it possible to handle larger data volumes with existing infrastructure, but many organizations have already reached the practical limit for virtualization at which resource utilization reaches the point where it starts to impact performance and reliability. This is primarily why many enterprises are turning to third-party infrastructure solutions, either through standard co-location architectures or full-blown cloud operations. Initial fears over loss of control of the data environment and greater threats to data security and integrity are proving to be unfounded as providers increasingly adopt not only the latest protection technologies but incorporate advanced architectures that allow unprecedented levels of control over external architectures.
In Today's Economy, Third-Party Datacenters Should not be Overlooked | Leading IT Managed Service Providers with Datacenters in India
Demand Generation and Lead Generation, can be easily voted as the most used words in the B2B Marketing space. I think marketers have an affinity for these words because they tend to sound more complicated and sophisticated than your regular marketing buzz words. Many a times I have seen marketers use the above words interchangeably often leaving the listener/reader confused on the real purpose of each of these activities. I am often asked by clients on what is the difference between Demand Generation and Lead Generation when the end goal for both activities is to increase sales and revenue for a company. A valid observation. In this post, I make an attempt to explain the various factors that differentiate Demand Generation from Lead Generation, and why one is important for the other to succeed
Demand Generation Necessary For Lead Generation!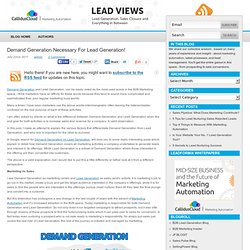 OS consolidation: The next step in hypervisors - Military Embedded Systems
There are many reasons why military embedded systems become obsolete. Sometimes it's because vendors stop supplying required hardware or supporting certain operating systems or versions. Other times it's because of changes in the development team, leading to a loss of engineers who know the software's inner workings and how to maintain it. Many teams turn to hypervisor solutions to extend the life of legacy military embedded systems by hosting them on newer computing platforms. However, these solutions make it difficult for software engineers to continue developing the application moving forward. This is because the environment has now become more complex with a variety of integration and communication issues.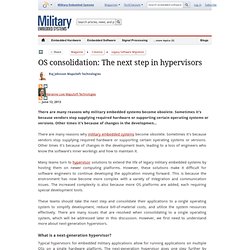 Server Load Balancing Solutions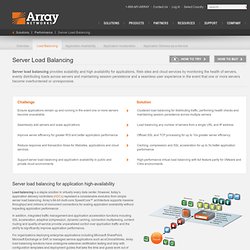 Load balancing is a staple solution in virtually every data center. However, today's application delivery controllers (ADCs) represent a considerable evolution from simple server load balancing. Array's 64-bit multi-core SpeedCore™ architecture supports massive throughput and millions of concurrent connections for scaling application availability without impacting application performance. In addition, integrated traffic management and application acceleration functions including SSL acceleration, adaptive compression, dynamic caching, connection multiplexing, content routing and quality-of-service provide unparalleled control over application traffic and the ability to significantly improve application performance.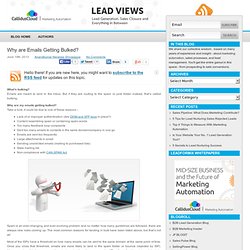 Why are Emails Getting Bulked?
What's bulking? Emails are meant to land in the inbox. But if they are routing to the spam or junk folder instead, that's called bulking. Why are my emails getting bulked? Take a look, it could be due to one of these reasons –
Phishing Security Awareness Training Program
img-6r-recovery.png (PNG Image, 300 × 246 pixels)
preprovisioned-powernet-320.png (PNG Image, 320 × 160 pixels)
dedicated-custom-320.png (PNG Image, 320 × 160 pixels)
SimpliApp is an Enterprise Grade Software as a Service (SaaS) in which the application and associated data are centrally hosted on Netmagic's virtualized platforms. The SimpliApp service can be easily accessed by users within your organization using either a local client or any of the familiar web browsers. Advantages of Using SimpliApp
SimplApp - An Overview | Leading IT Managed Service Providers with Datacenters in India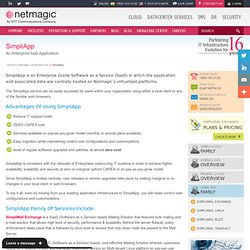 Subscribe Get the latest blog post in your inbox Feed Center Grab our feeds with your favorite rss reader
Blog | Leading IT Managed Service Providers with Datacenters in India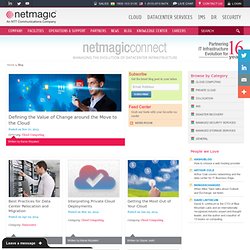 Complete IT Security and Compliance Solution
arraynetworks - Load Balancer
AppVelocity™ Load Balancers
HIPAA Omnibus Demystified - Implications for healthcare providers and business associates | eGestalt
Abstract of Webinar: If you are part of a Small Medical Business, Covered Entity or a Business Associate, IT Services or a Healthcare provider, Security or Compliance Auditor, or a potential channel partner looking to offer Healthcare IT services, please join us for an education webinar on "HIPAA Omnibus Demystified – Implications for healthcare providers and business associates" This educational Webinar has been exclusively designed to address the above topics and help you understand:
Oracle PeopleSoft enterprise applications provide a wealth of diverse functions that improve productivity through an intuitive Web-based interface. PeopleSoft's suite of applications ranges from customer relationships and enterprise performance to financial data and human capital. Combining all of these features into one product gives companies the opportunity to select individual features and allows for a completely personalized ERP solution for optimum performance. Proper planning is crucial to any major ERP solution implementation.
Oracle PeopleSoft Implementation Services
For the price of renewing support for Cisco ACE products, customers can instead receive APV Series hardware, software, 1-year gold support and a 30-day migration guarantee MILPITAS, CA – May 14, 2013 – Array Networks Inc. , a global leader in application delivery networking, today announced its ACE Replacement Program for Cisco load balancing customers. Because Cisco has declared an 'End to Development' for its ACE product line, customers are evaluating their options with respect to current and future load balancing and application delivery requirements. For these customers, Array's ACE Replacement Program provides a zero risk, no incremental cost option for migrating from a dead-end product to a next-generation solution from a company dedicated to the application delivery market.
Array Enables Migration from Cisco ACE Load Balancers to APV Series ADCs
Announces Managed Hosting Services for IBM Optim
Array Networks Expands Application Delivery Networking Portfolio to Include WAN Optimization Controllers
Introducing AccessDirect™
Supply Chain Services and Solutions: Improve Flexibility & Reduce Risk with Extron
SOA considerations for big data
The art of using Hadoop
Big data: New management challenges and solutions
vAPV Virtual Application Delivery Controllers
Server Load Balancing Solutions
Application Performance Solutions
The Ninth India CFO Awards
Application Delivery Networking | Array Networks
estuateinc [licensed for non-commercial use only] / Estuate
Netmagic Expands Managed Security Services Portfolio with Fortinet Solutions
Load Balancer - MyWikiBiz, Author Your Legacy
arraynetworks - Remote Desktop
Webinar on Streamline Your Microsoft Dynamics Database through Archiving–March 07
presents at RSA 2013, where the world talks security
Netmagic - Leading Cloud Computing Service Provider in India
Top Infrastructure as a Service Provider
Infrastructure Management Services to Leverage Customer Satisfaction - Netmagic Solutions
IRE 2013: Building Sustainable Internet Retail Enterprise
Appoints Indrajit Mukherjee as Director of India Sales | PRLog
Oracle Webinar in December-5
Flexible Test Management Software | orson lopez | Publicate
Martin's Site - Improve Internal Processes with Efficient IT Service Management Software
Importance of Subversion Integration
Flexible Test Management Software
Announces Next Generation Security Posture Management with Aegify | eGestalt
Array Networks Provides Mimeo with Remote and Mobile Access to Business Applications without the Business Risk
EMC Forum 2012
Callidus Software Enterprise Site
A Small Breach, But a Big Fine Once Again | IT Security and Compliance Management Blogs|eGestalt
Unencrypted Stolen Devices- A Persistent Threat | IT Security and Compliance Management Blogs|eGestalt
Health Information Breach Tally Soon to Cross 20 Million | IT Security and Compliance Management Blogs|eGestalt
INTEROP 2012 - India's Leading IT Event & IT Conference at Mumbai
arraynetworks - iPad Remote Desktop
HIPAA compliance - EGestalt Technologies Wiki
Data Center Solutions: Radical Shift Toward Design-Driven Innovation -
News > Company Briefs > India's first multi-city start-up accelerator launches on October 15: receives backing from 30 leading founders and 5 venture funds
HIPAA and Meaningful Use Now Tightly Intertwined | IT Security and Compliance Management Blogs|eGestalt
Health Records Held for Ransom-Medical-Data Blackmail on the Rise | IT Security and Compliance Management Blogs|eGestalt
More Breaches Added to Federal Tally | IT Security and Compliance Management Blogs|eGestalt
Array Networks Inc WebEx Enterprise Site
Webinar - Process Excellence in IT Service Management
Process Excellence in IT Service Management
IBM Webinar in August
Know Your Cloud - Part II
arraynetworks [licensed for non-commercial use only] / Bring Your Own Device
Know Your Cloud - Part I
Your Likes – Page 1 | StumbleUpon.com
Software Development Life Cycle Wiki
QA & Testing Conferences | Zephyr
Webinars Events | Kovair
Webinar - How to effectively manage ITIL Compliant IT Services for Customers
A Peek in to the New 'SimpliCloud' from Netmagic India | Cloudshoring IT
Is My Public Cloud Too Public? Part 4
Netmagicsolution's profile
Webinar - Implement End-to-End ALM/SDLC from Customer Request to Delivery with the Omnibus Integration Platform
Netmagic Solutions Pvt. Ltd.
Gartner IT Infrastructure Operations & Data Center Summit 2012
Managed Services
Smart Phone Market Review Unbranded.pdf (application/pdf Object)
Marc Hebert at Information On Demand 2011
Omnibus integrations for Open Services for Lifecycle Collaboration (OSLC)
Zephyr for JIRA v1.2 Released: Enhanced Test Planning and Visibility | Zephyr
Complete Internet Data Center Services by Netmagic Solutions
iPad Remote Access Android Remote Access Solutions | Array Networks
DesktopDirect™ RDP Features & Specifications | Array Networks
DesktopDirect™ Remote Desktop Access | Array Networks
netmagic connectnetmagic connect- A blog on IT infrastructure's business, technology and trends
Disaster Recovery Services - MyWikiBiz, Author Your Legacy
Netmagic Solutions Pvt. Ltd. Presentations