Music
One Track Mind | Archive | Today's Pick. ∆ - Fitzpleasure Live. Home Page. 20 Most Exciting New Bands Of 2012 - The Big Picture - NME.COM - The world's fastest music news service, music videos, interviews, photos and free stuff to win. There's very few things that make January worthwhile.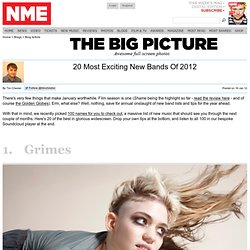 Film season is one (Shame being the highlight so far - read the review here - and of course the Golden Globes). Erm, what else? Pop & Rock 2011: 30 Best Albums • Year In Review. Listen to our Best of 2011: Pop & Rock playlist on Rdio by clicking here. 1.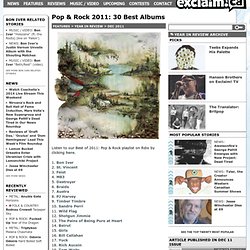 Bon Iver2. Official Tudor Website. Jonk Music: Best Songs of the 2000s: Part 2. Untitled.
Home on WFNX. Exclusive - Bon Iver - Skinny Love - The Colbert Report - 6/20/11. Guitar. Passion Pit - Sleepyhead (Abstrack Dubstep Remix) by Abstrack Dubstep. Lm_creep_(FLASH).swf (application/x-shockwave-flash Object) 8tracks | Handcrafted internet radio. .!.My Top 10 Indie Foot-Tappers.!. | PinkSock | 8tracks.
---