Music
One Track Mind | Archive | Today's Pick
∆ - Fitzpleasure Live
Fijian-born "One-Man Music-Machine" Wise Katubadrau, aka Wise100Doors, has quickly garnered a solid fan base within today's independent music scene. His signature "mash-up" mega-song rolls from one hit to the next, pairing the most unlikely of songs together in perfect unison. Wise writes and composes his own music in addition to playing a vast mix of covers. Conveyed through passionate lyrics, his songs touch on life experiences, relationships and hope. Wise100Door's vibe and musical style is accompanied with a unique stage presence: He plays the acoustic guitar, while singing, while playing the drums with his feet.
Home Page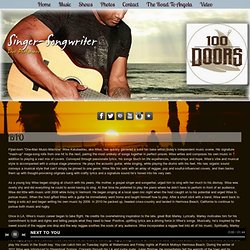 There's very few things that make January worthwhile. Film season is one (Shame being the highlight so far - read the review here - and of course the Golden Globes). Erm, what else?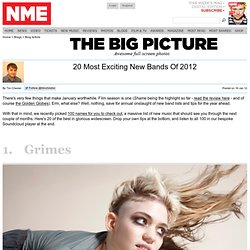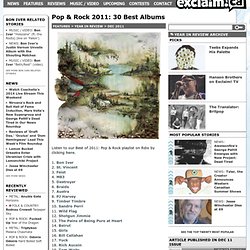 Pop & Rock 2011: 30 Best Albums • Year In Review
Listen to our Best of 2011: Pop & Rock playlist on Rdio by clicking here. 1. Bon Iver2.
Official Tudor Website
Jonk Music: Best Songs of the 2000s: Part 2
unnamed pearl
Home on WFNX
Exclusive - Bon Iver - Skinny Love - The Colbert Report - 6/20/11
.!.My Top 10 Indie Foot-Tappers.!. | PinkSock | 8tracks