Music
One Track Mind | Archive | Today's Pick
∆ - Fitzpleasure Live
Home Page
There's very few things that make January worthwhile. Film season is one ( Shame being the highlight so far - read the review here - and of course the Golden Globes ). Erm, what else? Well, nothing, save for annual onslaught of new band lists and tips for the year ahead. With that in mind, we recently picked 100 names for you to check out , a massive list of new music that should see you through the next couple of months.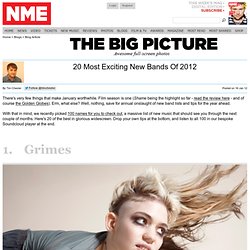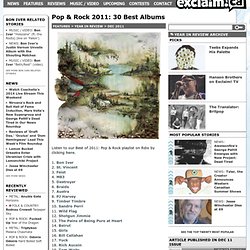 Pop & Rock 2011: 30 Best Albums • Year In Review
Listen to our Best of 2011: Pop & Rock playlist on Rdio by clicking here . 1. Bon Iver 2.
Inspired by the celebrated TUDOR Oysterdate Chronograph of the early 1970s, the new TUDOR Heritage Chrono introduces modern design codes. All the lines of this storied timepiece have been mindfully reformulated to echo, with a contemporary spin, the exquisite contours of the coveted chronograph and of the racing cars at the historic, technical and aesthetic heart of its creation. A timely addition to the TUDOR Sport collection.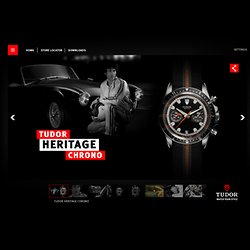 Official Tudor Website
Jonk Music: Best Songs of the 2000s: Part 2
Jonk Music
unnamed pearl
Home on WFNX
Exclusive - Bon Iver - Skinny Love - The Colbert Report - 6/20/11
.!.My Top 10 Indie Foot-Tappers.!. | PinkSock | 8tracks