Mac
Masters of the Void: 2. Our First Program. Previous | Next You already installed Xcode in the previous step, so let's jump right in and start it up: Click the LaunchPad-icon in the dock, and there, click the Xcode icon.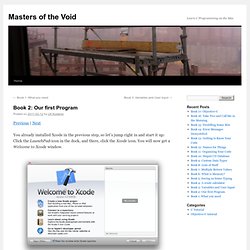 You will now get a Welcome to Xcode window. You can either click the Create a new Xcode Project entry there, or if you've already had Xcode open and this window isn't there, choose New Project from the New submenu of the File menu. A project is an Xcode document, and essentially a list of files that make up one program. There are different kinds of projects depending on what the final result should be.
How to Restore an Abused iPhone (or any gadget) After a few months of use, our gorgeous new gadgets incur a fair share of dings and scratches.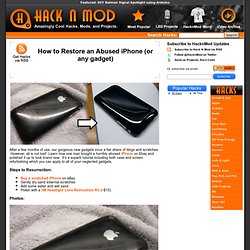 However, all is not lost! Learn how one man bought a horribly abused iPhone on Ebay and polished it up to look brand new. 100 Free Useful Mac Applications (Part I) If you've just got yourself a new Mac and totally clueless what to install, this article is for you.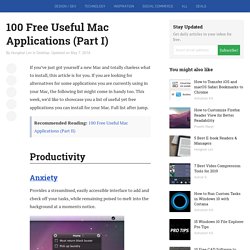 If you are looking for alternatives for some applications you are currently using in your Mac, the following list might come in handy too. This week, we'd like to showcase you a list of useful yet free applications you can install for your Mac. Help Library. Automator World. 10 Coolest Keyboard Shortcuts You Never Knew About. Posted 05/11/2011 at 1:36pm | by Cory Bohon Keyboard shortcuts are the lifeblood of many productive Mac users.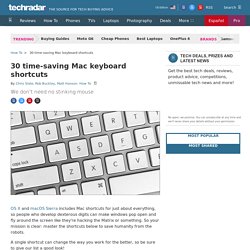 Not only can keyboard shortcuts make for a nicer user experience and cut down on the time needed to do a task, they can also just be plain cool. Mac OS X has many shortcuts ready and willing to do your bidding, but also has many hidden and unknown shortcuts. That's why we've compiled a list of 10 of the coolest keyboard shortcuts you never knew about.
---