Oretliens
Aurélien Faravelon
Benjamin Constant, De la liberté des Anciens comparée à celle des Modernes - Catallaxia-net
Stephen Hawking on God, Science and the Origins of the Universe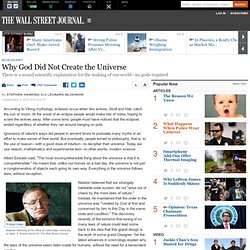 By STEPHEN HAWKING And LEONARD MLODINOW According to Viking mythology, eclipses occur when two wolves, Skoll and Hati, catch the sun or moon. At the onset of an eclipse people would make lots of noise, hoping to scare the wolves away. After some time, people must have noticed that the eclipses ended regardless of whether they ran around banging on pots. Ignorance of nature's ways led people in ancient times to postulate many myths in an effort to make sense of their world. But eventually, people turned to philosophy, that is, to the use of reason—with a good dose of intuition—to decipher their universe.
The winding passage: sociological ...
Nissan's Robots: They're Really Fish : Greentech Media
CHIBA, Japan -- If we can get drivers to behave like smelt, we can start cutting gas. That was one of the messages from Nissan at Ceatec , the large technology trade show taking place this week outside of Tokyo. Fish swimming in schools maintain a relatively constant distance with the fish in front of it and any swimming on the side. As a result, they don't bash into each other and move along at an orderly pace. By putting sensors in a car that can detect other cars around it and communicate with them, traffic accidents as well as jackrabbit starts, lane shifting and traffic jams could be reduced, said Minoru Shinohara, senior vice president in the technology development division at Nissan.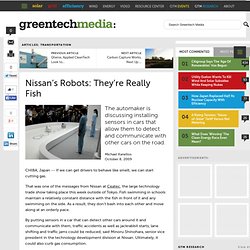 Vivre sans utiliser d'eau, sans émettre de CO2, sans argent,...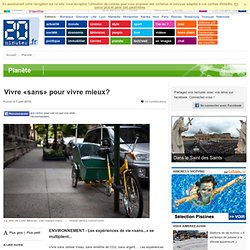 Vivre «sans» pour vivre mieux?