MMO
MechWarrior Online | Media
Servius Sancti - Guild hosting - Home
Cook - Recipes - Guild Wars 2 Database
Engineer Build Calculator - GW2 Builds
Guild Wars 2 Forum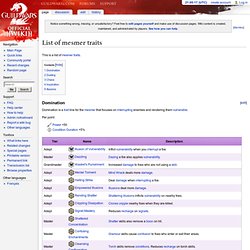 From Guild Wars 2 Wiki This is a list of mesmer traits . [ edit ] Domination Domination is a trait line for the mesmer that focuses on interrupting enemies and rendering them vulnerable .
List of mesmer traits
LoTROInterface
Introduction This guide is intended to detail the various methods of earning reputation points with the Inn League faction. The Inn League reputation area can be found inside the Bird & Baby Inn, which can be found in Michel Delving, Shire, Eriador. The information found here was originally discovered on the Roheryn preview server. I have since confirmed the information below is live on all servers as of 8/1/2008.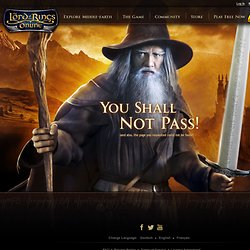 Quick Guide to the Inn League Reputation
The Inn of Forsaken Riddles in the Dark
A Lord of the Rings Online Resource | BurgZerg
Darzil's LoTRO Crafting Guide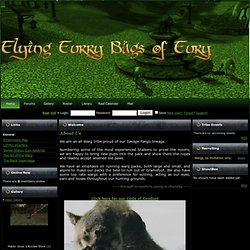 Flying Furry Bags of Fury : Home : Lord of the Rings Online (LOTR) Guild Site at GuildPortal
About Us We are an all Warg tribe proud of our Savage Fangs lineage. Numbering some of the most experienced Stalkers to prowl the moors, we are happy to bring new pups into the pack and show them the ropes and readily accept wisened old paws. We have an emphasis on running warg packs, both large and small, and aspire to make our packs the best to run out of Gramsfoot. We also have some top rate wargs with a preference for soloing, acting as our eyes, ears and noses throughout our hunting grounds. ~~~ Strength in numbers, surety in obscurity ~~~