Just Awesome
Preachers Rock, Preikestolen, Norway Blue Caves - Zakynthos Island, Greece Skaftafeli - Iceland Plitvice Lakes – Croatia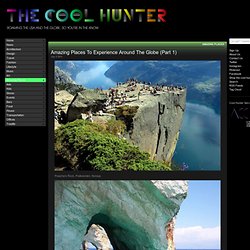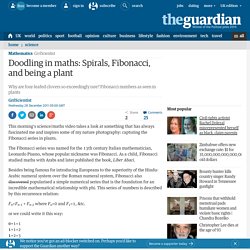 This morning's science/maths video takes a look at something that has always fascinated me and inspires some of my nature photography: capturing the Fibonacci series in plants. The Fibonacci series was named for the 13th century Italian mathematician, Leonardo Pisano, whose popular nickname was Fibonacci. As a child, Fibonacci studied maths with Arabs and later published the book, Liber Abaci. Besides being famous for introducing Europeans to the superiority of the Hindu-Arabic numeral system over the Roman numeral system, Fibonacci also discovered popularised a simple numerical series that is the foundation for an incredible mathematical relationship with phi.
Doodling in maths: Spirals, Fibonacci, and being a plant [video] | @GrrlScie...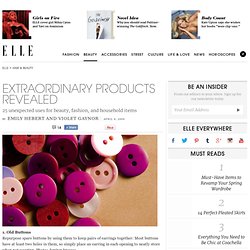 1. Old Buttons Repurpose spare buttons by using them to keep pairs of earrings together: Most buttons have at least two holes in them, so simply place an earring in each opening to neatly store when not wearing. Photo: Jupiter Images 2. Eyebrow Brush Stuck without a lint-remover?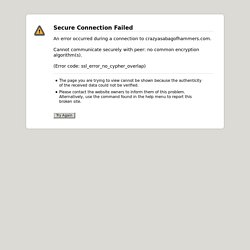 Science comes up with a lot of awesome stuff, and you don't need a Ph.D, a secret lab, or government funding to get your hands on some of the coolest discoveries. We've got a list of 11 mostly affordable gifts that are guaranteed to blow your mind, whether or not you're a science geek. Also known as frozen smoke, Aerogel is the world's lowest density solid, clocking in at 96% air. It's basically just a gel made from silicon, except all the liquid has been taken out and replaced with gas instead.