Web Develpment
Pixelmator
HTML / CSS
Get the FlatPix UI Kit for only $7 - Learn More or Buy Now We have something a little different for you today. Our friends over at iStock reached out to us to let us know about a promotion they are running and gave us these promo codes to share with our readers for additional savings off any credit pack… Read More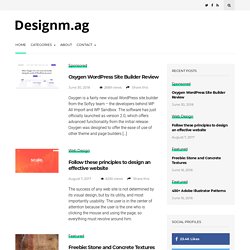 Chunkfive Font Free Download
Firequark is an extension to Firebug to aid the process of HTML Screen Scraping. Firequark automatically extracts css selector for a single or multiple html node(s) from a web page using Firebug (a web development plugin for Firefox). The css selector generated can be given as an input to html screen scrapers like Scrapi to extract information. Firequark is built to unleash the power of css selector for use of html screen scraping. HTML screen scraping is a common technique of extracting information about specific and useful elements from a web page.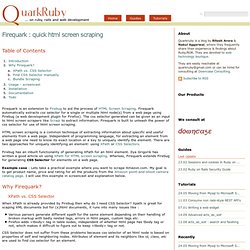 Firequark : quick html screen scraping
Code, CSS, PHP, Ruby, etc.