Social Network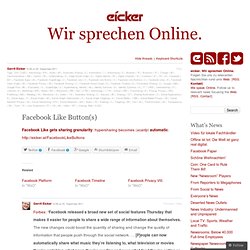 Forbes: "Facebook released a broad new set of social features Thursday that makes it easier for people to share a wide range of information about themselves. The new changes could boost the quantity of sharing and change the quality of information that people push through the social network. … [P]eople can now automatically share what music they're listening to, what television or movies they're watching, what news they're reading and even what food they're eating or what exercise they're doing. It's 'frictionless' to share in Mark Zuckerberg's words. … The upshot of this is that Facebook is going way beyond enabling people to simply share their interests, to enabling people to share virtually anything they're doing both online and offline. … The connection between sharing and actual purchases is one that Facebook is careful about, particularly after Beacon.
Facebook Like Button(s)
Facebook: "Early Results: The Open Graph and Music – Since f8, people have shared their listening activity more than 1.5 billion times with their friends using the music apps that have integrated the Open Graph.
Unsharing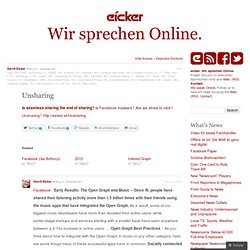 In recent weeks, Facebook has been wrangling with the Federal Trade Commission over whether the social media website is violating users' privacy by making public too much of their personal information. Far more quietly, another debate is brewing over a different side of online privacy: what Facebook is learning about those who visit its website.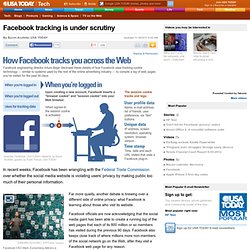 No Social Graph