Open source
<a href="http://www.histats.com" target="_blank"><img src="http://sstatic1.histats.com/0.gif?1477042&101" alt="web log free" border="0"></a> Free versions of Zorin OS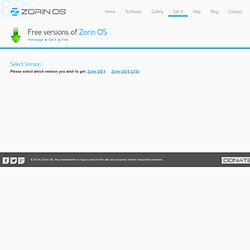 Zorin OS - Free
Eudora OSE is the Open Source Edition of one of the internet's most pioneering and enduring applications. It is a re-imagining and re-implementation of classic Eudora features on top of the Mozilla Thunderbird codebase. It is more than just an extension, as certain functionality required changes to the core of the application.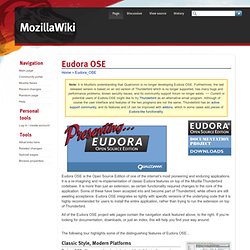 Eudora OSE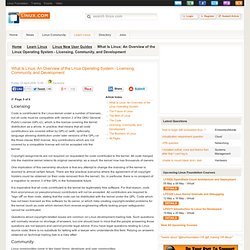 What Is Linux: An Overview of the Linux Operating System - Licensing, Community, and Development
Licensing Code is contributed to the Linux kernel under a number of licenses, but all code must be compatible with version 2 of the GNU General Public License (GPLv2), which is the license covering the kernel distribution as a whole. In practice, that means that all code contributions are covered either by GPLv2 (with, optionally, language allowing distribution under later versions of the GPL) or the three-clause BSD license. Any contributions which are not covered by a compatible license will not be accepted into the kernel.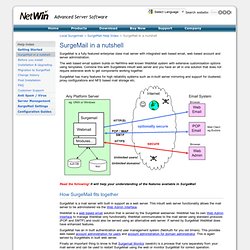 Mail Redirection
Local Surgemail > SurgeMail Help Index > SurgeMail in a nutshell SurgeMail is a fully featured enterprise class mail server with integrated web based email, web based account and server administration. The web based email system builds on NetWins well known WebMail system with extensive customisation options using templates. Combine this with SurgeMails inbuilt web server and you have an all in one solution that does not require extensive work to get components working together.