Drawing
Lackadaisy Expressions - StumbleUpon. Boy, I didn't know what I was getting myself into when I started this.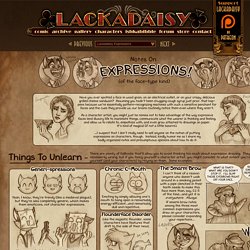 I've had requests for some sort of expressions tutorial dating back a while now, so I figured, "Sure! I can explain expression drawing...and it'll be way better than all those tutorials out there that are nothing but charts of generic expressions. Yeah! Just give me a day or two to whip something up... " Big Doodle - artwork by Lawrence Yang - StumbleUpon. Jellyvampire-1304892000.jpg from nettserier.no - StumbleUpon. The drawings of Leonardo da Vinci - StumbleUpon. Allison lehman : show + tell / 30 Day Drawing Challenge - StumbleUpon. Last week I saw this pin on Pinterest and I instantly loved the idea.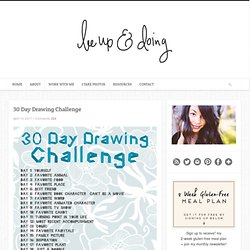 Starting May 1st, I'll be taking the challenge and posting a drawing per day here on my blog each afternoon. If you'd like to do it on your own, please please do! If you'd like to share your drawing on my blog, just email it to me by 12pm EST the day of. It doesn't matter if you start now and submit them later or sketch them throughout May. Learn to draw - StumbleUpon. Rajacenna Draws Celebrity Portraits | Oddity Central - Collecting Oddities - StumbleUpon. Rajacenna is an 18-year-old self-taught artist from the Netherlands who draws the most realistic portraits I have ever seen, using only pencils.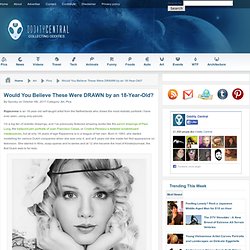 I'm a big fan of realistic drawings, and I've previously featured amazing works like the pencil drawings of Paul Lung, the ballpoint pen portraits of Juan Francisco Casas, or Cristina Penescu's detailed scratchboard masterpieces, but at only 18 years of age Rajacenna is in a league of her own. Born in 1993, she started modelling for various Dutch companies when she was only 4, and at 5 years old she made her first appearance on television. She starred in films, soap-operas and tv-series and at 12 she became the host of Kinderjournaal, the first Dutch web-tv for kids. Sagaki Keita.
(click images for detail) Artist Sagaki Keita was born in 1984 and lives and works in Tokyo.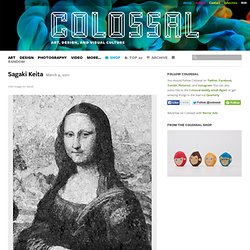 His densely composited pen and ink illustrations contain thousands of whimsical characters that are drawn almost completely improvised. I am dumbstruck looking at these and love the wacky juxtaposition of fine art and notebook doodles. Anamorphic Drawings: Hidden Images Revealed - StumbleUpon. Fresh Visual Daily Anamorphic Drawings: Hidden Images Revealed Thursday 03.10.2011 , Posted by Paul Caridad Share: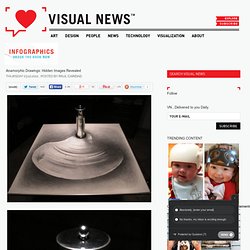 50 Mind Blowing Sketches | Penny's Daybook | www.PennysDaybook.com. Critic, "I'm an artist myself and" Argument from authority – always a logical fallacy, but even worse when it's in a subjective field where there arguably can't be any authorities.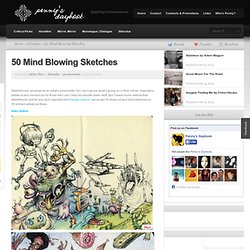 "I hate it when people who aren't artists assume anything someone puts out there is 'mind-blowing'." – incredibly condescending, don't you think? And besides, "assumes" that it is mind-blowing? If the person who posted these pieces had his mind figuratively blown by them, then how can they not be mind-blowing?
---