Onyx
Play Shadowess flash game. Game Search Mobile Games/Apps If you are interested in mobile games and apps or are a flash developer looking to quickly get into the market, please take a look at our Mobile Platform.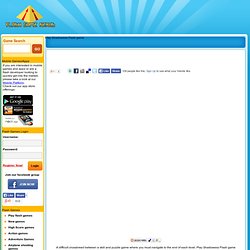 Check out our app store offerings: Flash Games Login. The Official Blog of Benjamin J Heckendorn. Do-It-Yourself Soil Test - How to Test Soil Acidity/Alkalinity without a Test Kit. Find out if your soil is acidic or alkaline without a pricey test kit.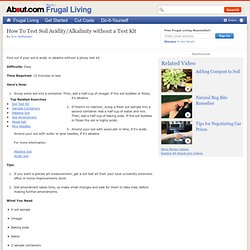 Difficulty: Easy Time Required: 15 minutes or less Here's How: Scoop some soil into a container. Then, add a half-cup of vinegar. Linux Gamers' Game List. ThisIsWhyImBroke.com - ThisIsWhyImBroke is where you'll find cool gift ideas, unique products, and awesome birthday and christmas gift ideas. With hundreds of reasons to spend every penny you've got, ThisIsWhyImBroke features amazing products you can buy.
Feminism
Living Green. Meditation & Health. Games. Art. Online Resources. Save the Rainforest. Awesome-sauce. Humor. Computers & Programming. Nature. To Be Sorted. Books. Science/Math. Crafting.
Recipes
---