Cake
Two-Bite Strawberry Hand Pies. This post comes to you from damply beautiful Seattle, Washington!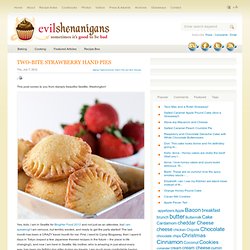 Yes, kids, I am in Seattle for BlogHer Food 2012 and not just as an attendee, but I am speaking! I am nervous, but terribly excited, and ready to get the party started! The last month has been a CRAZY travel month for me. Recipe Print 5 Minute Chocolate Mug Cake recipe. Red Velvet Crêpes. I rolled my eyes at the red velvet cake trend, but now I can't get enough.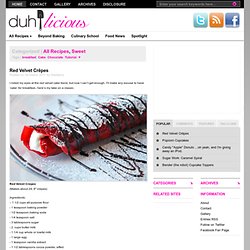 I'll make any excuse to have 'cake' for breakfast– here's my take on a classic. Red Velvet Crepes (Makes about 24, 8″ crepes) Apple Pies & Jo In the Kitchen. I know, I've made a few pies lately.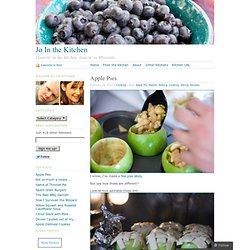 But see how these are different? Look at how adorable these are! I mean, come on. Chocolate and Berries Yogurt Dessert Recipe | Flickr - Photo Sharing! - StumbleUpon. Fun Summer Dessert: Watermelon Pie | Make and Takes - StumbleUpon. One of my summertime childhood memories is eating the yummy watermelon sherbet dessert at Friendly's restaurant.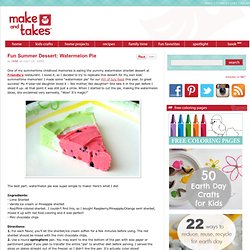 I loved it, so I decided to try to replicate this dessert for my own kids' summertime memories! I made some "watermelon pie" for our 4th of July feast this year…to great success! Rich Chocolate Cake with Ganache Frosting and Truffle-Egg Nest. Out of the Campfire, into the Oven: Smores Pie | The Family Kitchen. There is just something about a s'more that brings out the kid in me.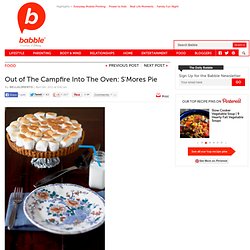 The toasted marshmallow, the melted chocolate, the crunch of the graham cracker. You put them together and it's bliss. We love them so much, we eat them year round, we've even grilled marshmallows in our wood burning fireplace, over our gas stove, and made them in the microwave in a pinch. Molten Chocolate Cake. Chocolate-Date Cake with Chocolate Sticky Toffee Glaze. Chocolate-Hazelnut Toffee. Triple-Chocolate Mousse Cake. Ultimate Chocolate Cake.
---