Corporate abuses
Home | Oceana North America. NRDC's Save BioGems: The Place to Save Wildlife and Wildlands. Stop Waste Management by Government and Consumer Boycott. Bluewater Network | Friends of the Earth.  Index. Homepage. Baku Ceyhan Campaign. Home | Friends of the Earth. Environmental Defense Fund - Finding the Ways That Work. World Bank Bonds Boycott. Teamsters Join Boycott, Become 7th International Union to Endorse Campaign OCTOBER 8 -- The International Brotherhood of Teamsters signed onto the World Bank Bonds Boycott on October 3, at a meeting of its International Executive Board.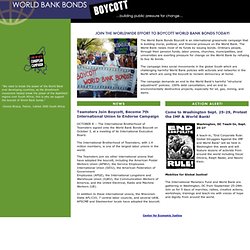 The International Brotherhood of Teamsters, with 1.4 million members, is one of the largest labor unions in the world. The Teamsters join six other international unions that have adopted the boycott, including the American Postal Workers Union (APWU), the Service Employees International Union (SEIU), the American Federation of Government Employees (AFGE), the International Longshore and Warehouse Union (ILWU), the Communication Workers of America, and the United Electrical, Radio and Machine Workers (UE). In addition to these international unions, the Wisconsin State AFL-CIO, 7 central labor councils, and several UAW, AFSCME and Steelworker locals have adopted the boycott. Come to Washington Sept. 25-29, Protest the IMF & World Bank! Greenpeace USA. Green Twitter Bird Hatches Greenpeace activists unveiled a new logo for Twitter outside the company's San Francisco headquarters: a person-sized, green version of Twitter's famous icon.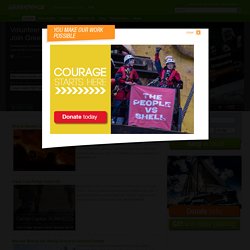 Read more 9 victories for a greener Internet! We're happy to report that many technology companies are using their trademark innovation to power their corners of the internet in increasingly green ways. Moles - Your Skin Mole Removal Experts. Native Forest Network. GrassRoots Recycling Network Home. Institute for Policy Studies: Sustainable Energy and Economy Net. "Decisions taken at the Green Climate Fund board are central to how the needs of climate vulnerable communities will be met, so it is essential that their deliberations are open and transparent," Janet Redman, co-director of the Sustainable Energy and Economy Network at the Institute for Policy Studies, a Washington think tank, said Tuesday.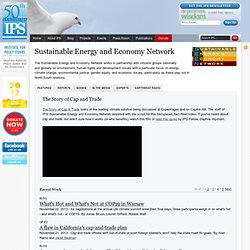 "At this point it seems the board wants to limit public participation, access and voice. That would be a huge step backward." Pacific Environment : Index. EarthRights International | The power of law and the power of pe. Responsible Shopper: Guide to Promoting a Responsible Economy wi. Green America's Responsible Shopper... provides you with the real story about abuses by well-known companies, gives you actions to promote corporate responsibility, and helps you green your life and world.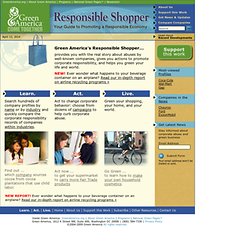 NEW! Ever wonder what happens to your beverage container on an airplane? About Us | CommonDreams.org. Our mission.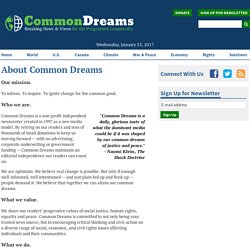 To inform. To inspire. To ignite change for the common good.
---