Corporate abuses
Home | Oceana North America
NRDC's Save BioGems: The Place to Save Wildlife and Wildlands
Stop Waste Management by Government and Consumer Boycott
Bluewater Network | Friends of the Earth
 Index
Homepage
Baku Ceyhan Campaign
Home | Friends of the Earth
Environmental Defense Fund - Finding the Ways That Work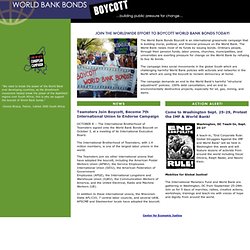 World Bank Bonds Boycott
Teamsters Join Boycott, Become 7th International Union to Endorse Campaign OCTOBER 8 -- The International Brotherhood of Teamsters signed onto the World Bank Bonds Boycott on October 3, at a meeting of its International Executive Board.
Greenpeace USA
Moles - Your Skin Mole Removal Experts
Native Forest Network
GrassRoots Recycling Network Home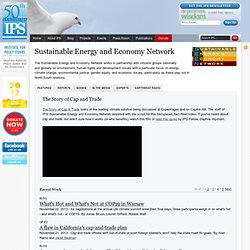 Institute for Policy Studies: Sustainable Energy and Economy Net
"Decisions taken at the Green Climate Fund board are central to how the needs of climate vulnerable communities will be met, so it is essential that their deliberations are open and transparent," Janet Redman, co-director of the Sustainable Energy and Economy Network at the Institute for Policy Studies, a Washington think tank, said Tuesday. "At this point it seems the board wants to limit public participation, access and voice. That would be a huge step backward."
Accounting for work job
Pacific Environment : Index
EarthRights International | The power of law and the power of pe
Responsible Shopper: Guide to Promoting a Responsible Economy wi
Green America's Responsible Shopper...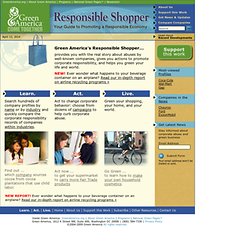 About Us | CommonDreams.org
Our mission.