Games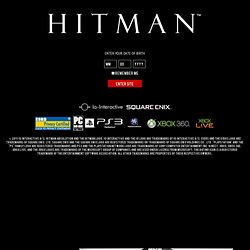 Last week, we shared an open letter with you about the future of Hitman and included a few details of what you can expect in the next Hitman game. Shortly after pressing that big, blue 'publish' button, a huge wave of feedback, suggestions, ideas, questions and everything in between came at us and it was extremely exciting for us to finally share some details about what we've been working on. At the end of the week, all of us in the studio were poring over your feedback and it was fantastic to see that so many of you had something to say about what we'd shared. Thank you for all of it. This is exactly what we wanted and what we'll be looking for as we continue to work on this new project with you.
Hitman: Absolution
Brink
Sarif Industries
Valve is the creator of Steam, the pioneering game platform that distributes and manages thousands of games directly to a community of more than 65 million players around the world. We are always looking for smart, talented, creative people who are solving interesting problems—people who will continue to make our products and our company the best in the industry. We're always hiring for all positions. Valve is an entertainment software and technology company founded in 1996.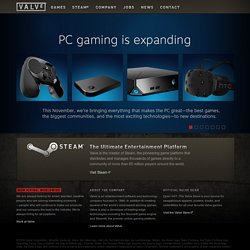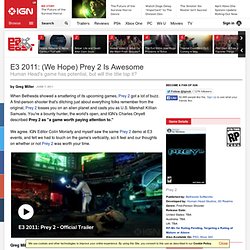 E3 2011: (We Hope) Prey 2 Is Awesome - PC Preview at IGN
When Bethesda showed a smattering of its upcoming games, Prey 2 got a lot of buzz. A first-person shooter that's ditching just about everything folks remember from the original, Prey 2 tosses you on an alien planet and casts you as U.S. Marshall Killian Samuels. You're a bounty hunter, the world's open, and IGN's Charles Onyett described Prey 2 as "a game worth paying attention to." We agree.
Show downloadable content Estranged: Act I Adventure, Free to Play - Released: 16 Jan 2014