ArtistsWebSites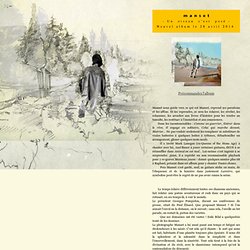 Manset nous guide vers ce qui est Manset, reprend ses parutions et les affine. Et les reprendre, ce sera les éclairer, les révéler, les rehausser, les arracher aux livres d'histoire pour les rendre au tumulte, les restituer à l'immédiat et aux consciences. Donc les incontournables : Comme un guerrier, Entrer dans le rêve, Il voyage en solitaire, Celui qui marche devant, Matrice… Ne pas vouloir seulement les remplacer ni substituer de vraies batteries à quelques boîtes à rythmes, débarbouiller un arrangement, glisser quelques mots neufs.
::: MANSET :::
CHRISTOPHE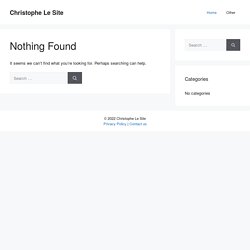 Bonjour à tous, je vous annonce que le site officiel va être remis à neuf par Universal. Je voulais, avant de quitter ce site, vous dire que j'ai eu un plaisir énorme à à l'administrer pendant environ 2 ans. C'était un réel honneur pour moi !
GUNS N ROSES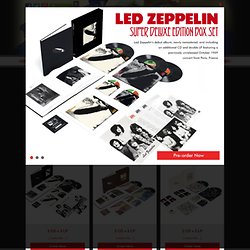 With the release of deluxe editions of Led Zeppelin, Led Zeppelin II, and Led Zeppelin III, the band will launch an extensive reissue program of all nine of its studio albums in chronological order, each remastered by guitarist and producer Jimmy Page. Led Zeppelin will also open its vaults to share dozens of unheard studio and live recordings, with each album featuring a second disc of companion audio comprised entirely of unreleased music related to that album. "The material on the companion discs presents a portal to the time of the recording of Led Zeppelin," says Page. "It is a selection of work in progress with rough mixes, backing tracks, alternate versions, and new material recorded at the time" - Jimmy Page Super Deluxe Edition Box
LED ZEPPELIN
Magma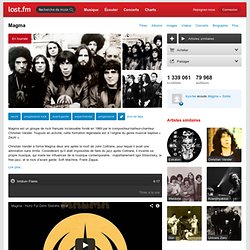 Magma est un groupe de rock français inclassable fondé en 1969 par le compositeur-batteur-chanteur Christian Vander. Toujours en activité, cette formation légendaire est à l'origine du genre musical baptisé « Zeuhl ». Christian Vander a formé Magma deux ans après la mort de John Coltrane, pour lequel il avait une admiration sans limite. Considérant qu'il était impossible de faire du jazz après Coltrane, il invente sa propre musique, qui marie les influences de la musique contemporaine : majoritairement Igor Stravinsky, le free jazz, et le rock d'avant garde: Soft Machine, Frank Zappa. Ce groupe d'un genre nouveau fait office de pavé dans la mare ; il faut rappeler qu'à l'époque la France baignait dans un univers musical plutôt stagnant, un brin naïf et surtout politiquement correct. L'essentiel des paroles sont chantées dans une langue imaginaire, le kobaïen, inventée par Christian Vander.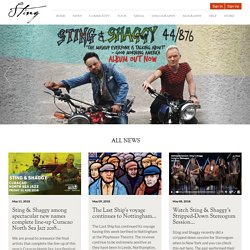 "Some of my most successful songs have been very simple; I reminded myself of that. One of the most successful was 'Fields of Gold', which is as straight a folk ballad as you'll find." On 12 April...
MENDELSON
29 June 12 I've got some news... Im delighted to announce that Simon and I are expecting our first child together. I wanted you to hear the news direct from me, obviously we're over the moon and very excited but please respect our privacy at this precious time. Yours always, Adele xx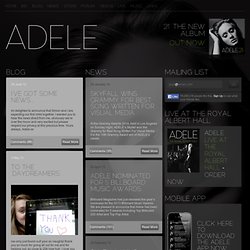 JJ Cale Has Passed Away JJ Cale passed away at 8:00 pm on Friday July 26 at Scripps Hospital in La Jolla, CA. The legendary singer / songwriter had suffered a heart attack. There are no immediate plans for services.
JJ.CALE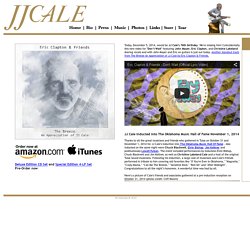 EMILIE SIMON
Red Hot Chili Peppers
SKIP THE USE
LITTLE BOB STORY
Sur l'initiative de Jean-Noël Levavasseur après le livre "London Calling" sur "The Clash", voici en avant première la couverture du livre de 24 nouvelles inspirées de chaque albums de Little Bob : "Stories of Little Bob, Histoires pour Roberto" (aux Nouvelles Éditions Krakoën). Sortie prévue le jour du concert de Nantes le 06/04/13. LITTLE BOB , PHIL MAY & DICK TAYLOR des PRETTY THINGS le mardi 19 mars au Gibus, pour leur 50 ans de scène.