Sewing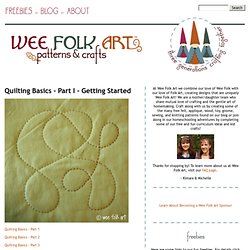 Quilting Basics - Part 1 Quilting Basics - Part 2
Quilting Basics - Part I - Getting Started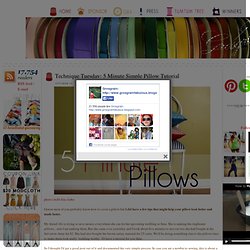 5 Minute Simple Pillow Tutorial
photo credit lisa clarke I know most of you probably know how to cover a pillow but I did have a few tips that might help your pillow look better and made faster.
After browsing page after page of Land~of~Nod and Pottery Barn Kids for years, I've decided to take the bull by the horns and make my own stuff! First on the list: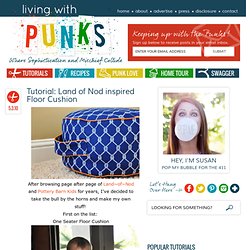 freezer paper stenciled reverse applique hand stitched pillow - artsy-crafty babe
Now there's a title for ya! Totally inspired by Alabama Chanin, here's my spin on it.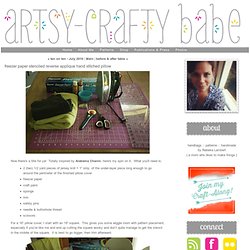 MADE: 9 Pillowcases and 1 easy Tutorial
At long last, I present a tutorial for the tank dress I made a few weeks ago before the end of the semester blindsided me. I've been seeing these tank+patterned skirt all over the place lately, but frequently they were too short or too short-waisted for my particular proportions.