Panghimagas
Wagashi - Wagashi Maniac. TAG» chestnuts, chocolate, creme de marrons, easy wagashi, japanese sweets, kinako, kuri, maronen, vegan, wagashi Autumn Wagashi with Chestnuts Few easy and quick chestnut wagashi recipes!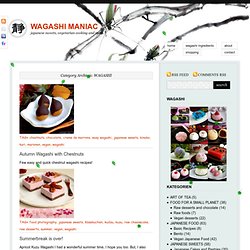 TAG» food photography, japanese sweets, Käsekuchen, kudzu, kuzu, raw cheesecake, raw desserts, summer, vegan, wagashi Summerbreak is over! Today's Treat. *the simplest aphrodisiac. The Decorated Cookie | Decorated cookies, painted marshmallows and other crafty sweets. My little bakery :) SweetAmbs. Bee in our bonnet. Baking & Dessert Recipes & Videos - Joyofbaking.com *Tested Recipes* The Sweet Adventures of Sugar Belle. Recipespage | Scissors + Thread. CakeSpy.
Franjmc's Photostream. Cake Gallery | Pastry | Patisserie. ★ Member Content ★ Not a member, yet?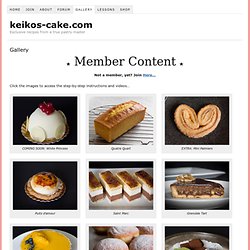 Join Here… Sweets and Loves. The Full Plate Blog. Bakerella.com.
---