Documentation
Integrar Joomla y Moodle empleando el componente Joomdle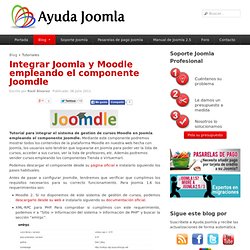 Tutorial para integrar el sistema de gestión de cursos Moodle en Joomla empleando el componente Joomdle. Mediante este componente podremos mostrar todos los contenidos de la plataforma Moodle en nuestra web hecha con Joomla, los usuarios solo tendrán que loguearse en Joomla para poder ver la lista de cursos, acceder a sus cursos, ver la lista de profesores, etc.
Acelera tu sitio Joomla | Blog de Joomleros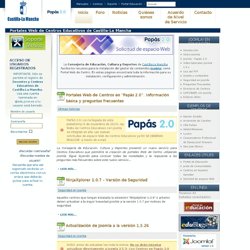 PAPÁS 2.0: con la llegada de esta plataforma (5 de noviembre de 2010), las Webs de Centros Educativos con Joomla se integran en ella.
Webs de Centros Educativos de Castilla-La Mancha
Joomla Tags: A Real Free Joomla Tag System,Free Joomla PHP Softw
Tutoriales Joomla, descargas templates y extensiones | Inicio
Tutoriales Joomla!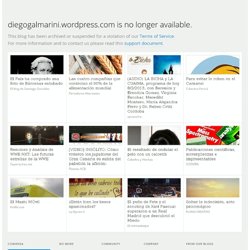 40 preguntas y respuestas sobre Joomla « Diegogalmarini's Weblog
diegogalmarini.wordpress.com is no longer available. This site has been archived or suspended for a violation of our Terms of Service .
Morfeoshow Polaroid IE Problem
Eliminar el meta tag generator de Joomla
Cuando se publica un sitio con Joomla y se revisa el código aparece una línea como la siguiente: meta name="generator" content="Joomla!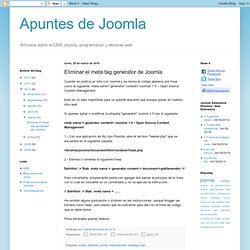 Saturday, 12 July 2008 03:47 Last Updated on Monday, 18 May 2009 23:01 It's not easy for someone with minimal web optimization experience to try to optimize and speed up Joomla!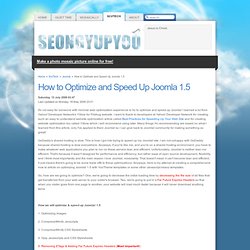 Seong Yup Yoo - How to Optimize and Speed Up Joomla 1.5
Software para Joomla!
Exalumnos
morfeoshow y problema con modo polaroid - Foro SoloJoomla - Exte
Mecachis la mar, se me ha borrado todo cuando ya lo tenía escrito. En fin, aquí la pregunta resumida.