Healthy Eating
Healthy Eating, Recipes & Healthy Eating Facts | LovePork.co.uk. Contrary to popular belief, pork can be incredibly lean – as low as 4% fat.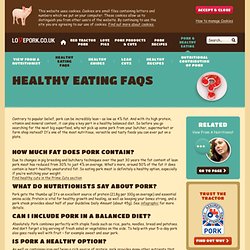 And with its high protein, vitamin and mineral content, it can play a key part in a healthy balanced diet. So before you go searching for the next big superfood, why not pick up some pork from your butcher, supermarket or farm shop instead? Healthy Eating | Teenage Health | Teens first for Health. Healthy Eating | Teenage Health | Teens first for Health. Health: Nutrition. 19 April 2013Last updated at 17:51 The human body needs a balanced diet to deliver vital nutrients What's your idea of a perfect meal?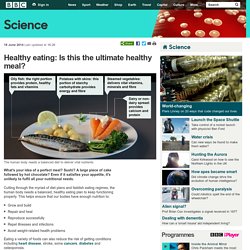 Easy Tips for Planning a Healthy Diet & Sticking to It. Healthy eating tip 1: Set yourself up for success To set yourself up for success, think about planning a healthy diet as a number of small, manageable steps rather than one big drastic change.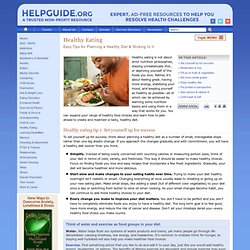 If you approach the changes gradually and with commitment, you will have a healthy diet sooner than you think. Simplify. Instead of being overly concerned with counting calories or measuring portion sizes, think of your diet in terms of color, variety, and freshness. This way it should be easier to make healthy choices. Healthy eating - Live Well.
---