Teaching Resources
Créer une BD | Pixton pour le plaisir
Free Download Safe download User 7.4 Good 6016 Softonic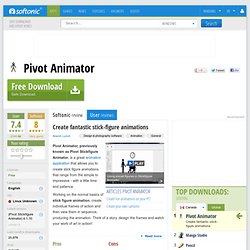 National Curriculum
This section contains information on curriculum requirements for state schools. The state sector comprises maintained schools, academies and Free Schools. The requirements for maintained schools are set out in the primary curriculum subjects and secondary curriculum subjects sections. The specific curriculum requirements for academies are set out in their funding agreements. Generally, academies and Free Schools are required to provide a broad and balanced curriculum to include English, maths and science and to make provision for the teaching of religious education. Beyond this they have the freedom to design a curriculum which meets their pupils' needs, aspirations and interests.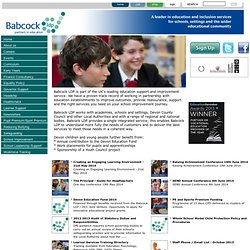 Babcock LDP is part of the UK's leading education support and improvement service. We have a proven track record of working in partnership with education establishments to improve outcomes, provide reassurance, support and the right services you need on your school improvement journey. Babcock LDP works with academies, schools and settings, Devon County Council and other Local Authorities and with a range of regional and national bodies.
Devon LDP
The National Strategies
Since the National Strategies website closed in June 2011, a number of popular teaching resources have been updated and adapted to allow users to access them through the National Archives. A snapshot of NS Online the National Strategies website has also been archived by the National Archives Please be aware that the features previously available on the National Strategies site will not be available on the archived versions. For example, the personalised functions, external links, search boxes and navigation will not work. Users will need to navigate via the National Archive's menu rather than using the search facility displayed on the archived pages.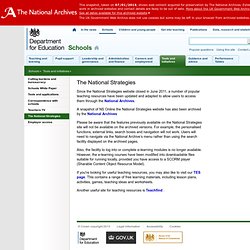 TES uses cookies to simplify and improve your usage and experience of this website. Cookies are small text files stored on the device you are using to access this website. For more information on how we use and manage cookies please take a look at our privacy and cookie policies. Your privacy is important to us and our policy is to neither share nor sell your personal information to any external organisation or party; nor to use behavioural analysis for advertising to you. ACCEPT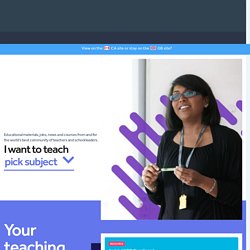 Latest Books in our Teaching Ideas Library... There are lots of new books in our Teaching Ideas Library. Why not use some of our ideas and resources in your lessons? New Videos in our Teaching Ideas Video Gallery... Our new video gallery has lots of wonderful short movies and animations that can be used to support learning in lots of different curriculum areas.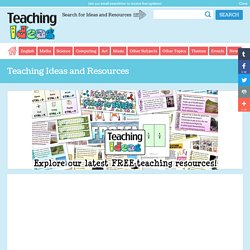 Worksheets