Graphic Design
Articles • Blog.SpoonGraphics. 30 Beautiful Hand Lettering Typography Illustrations Once style of typography that really inspires me is hand lettering that is manipulated to form a complete illustration.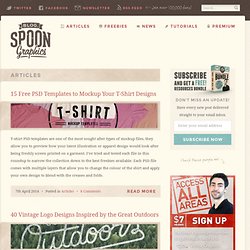 These hand crafted pieces of art blend typographic content with illustrated elements to reinforce a message. 50 Illustrator Tutorials Every Designer Should See. Adobe Illustrator can be a little tricky to get your head around, particularly after getting used to the workflow of applications such as Photoshop.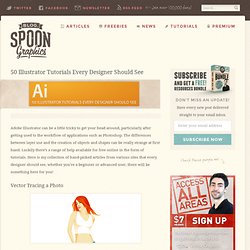 The differences between layer use and the creation of objects and shapes can be really strange at first hand. Luckily there's a range of help available for free online in the form of tutorials. Here is my collection of hand-picked articles from various sites that every designer should see, whether you're a beginner or advanced user, there will be something here for you! Vector Tracing a Photo. Typegoodness.
---