Digital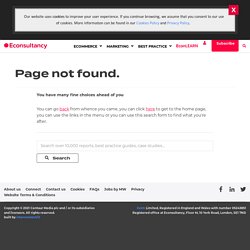 Top 20 SEO requirements for scoping your eCommerce platform | Bl
Having spent the last 6 years Client side as Head of eCommerce and agency side managing digital marketing teams, one constant has been confusion in new platform builds over what a "search engine friendly" website actually is. eCommerce solution providers advertise optimised platforms and Clients demand search engine friendly sites; do both mean the same thing? Rarely.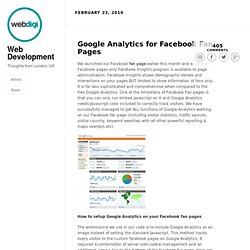 We launched our Facebook fan page earlier this month and as with all Facebook pages only Facebook Insights program is available to page administrators. Facebook Insights shows demographic details and interactions on your pages BUT limited to show information of fans only. It is far less sophisticated and comprehensive when compared to the free Google Analytics.
The Social Media Cheat Sheet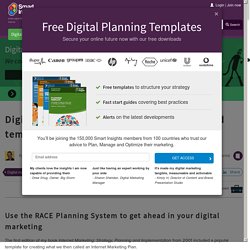 The first edition of my Internet Marketing: Strategy, Planning and Implementation book from 2000 included a popular template for creating what we then called an Internet Marketing Plan.
Digital marketing strategy and planning Word template > Smart In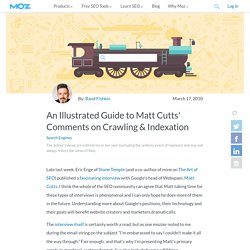 Late last week, Eric Enge of Stone Temple (and a co-author of mine on The Art of SEO ) published a fascinating interview with Google's head of Webspam, Matt Cutts . I think the whole of the SEO community can agree that Matt taking time for these types of interviews is phenomenal and I can only hope he does more of them in the future.
An Illustrated Guide to Matt Cutts' Comments on Crawling & Index
Anatomy of A (Successful) Tweet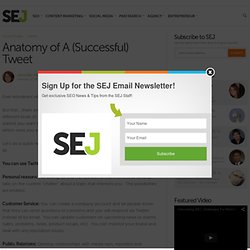 Ever wondered what makes a good tweet? Let's break it down.