Nouvelles techno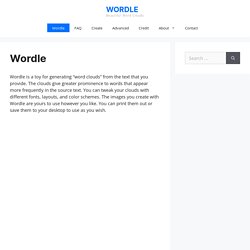 Wordle is a toy for generating "word clouds" from text that you provide. The clouds give greater prominence to words that appear more frequently in the source text. You can tweak your clouds with different fonts, layouts, and color schemes. The images you create with Wordle are yours to use however you like.
On demand virtual spaces for engaging webinars | Unity3D Webconferencing
Widget des chiffres du Social Media en direct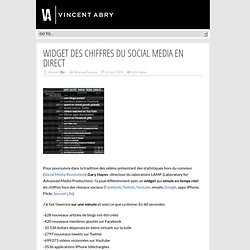 Pour poursuivre dans la tradition des vidéos présentant des statistiques hors du commun (Social Media Revolution), Gary Hayes -directeur du laboratoire LAMP (Laboratory for Advanced Media Production)- l'a joué différemment avec un widget qui simule en temps réel les chiffres fous des réseaux sociaux (Facebook, Twitter, Youtube, emails, Google, apps iPhone, Flickr, Second Life). J'ai fait l'exercice sur une minute et voici ce que ca donne. En 60 secondes: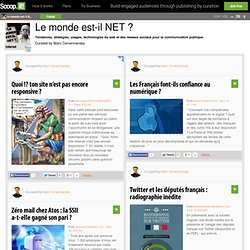 Voici une liste avec quelques outils qui vont vous aider à optimiser votre expérience sur Pinterest. 1. Pin Search : Ajoute l'option de recherche Google aux pins 2. PinPuff : Mesurez votre performance sur le réseau.
Le monde est-il NET ?