Listen&Enjoy
Played:407 Creep feat. Planningtorock: Introduction - Stream Le 13 août prochain, le duo de productrices Creep sortira (enfin) son premier LP Echoes. En écoute, la track d'ouverture.
La 3e heure!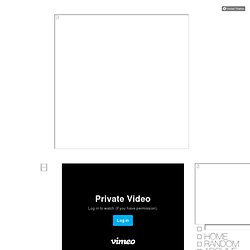 ForTheSound.com | Le Monde est à l'écoute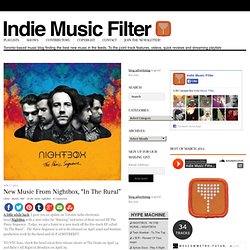 A little while back, I gave you an update on Toronto indie-electronic band Nightbox with a new video for "Burning" and news of their second EP The Panic Sequence. Today, we get a listen to a new track off the five-track EP called "In The Rural". The Panic Sequence is set to be released on April 22nd and features production work by the band and Al-P of MSTRKRFT.
Vidéo Nouveautés Françaises