E-réputation
The following Online Reputation Management Guide will show small businesses how to assess, build, track and monitor their online reputation. In most cases, you can follow these simple steps to easily grow your personal brand and/or small business. If you'd prefer, you can also download the ORM Guide as a PDF. Introduction Two decades ago, an executive made a very public and damaging mistake. They spent years regretting that decision and abandoned their profession.
The Online Reputation Management Guide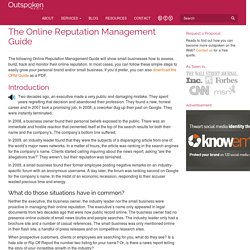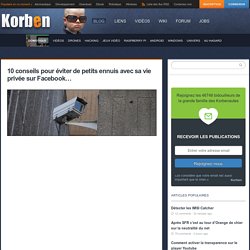 10 conseils pour éviter de petits ennuis avec sa vie privée sur Facebook… Voici 10 petits conseils / astuces qui vous permettront de ne pas devenir n'importe qui en faisant n'importe quoi avec votre compte Facebook ! Créez des groupes et classez-y vos amis ! Cela vous permettra de mieux cibler vos messages et de ne pas envoyer vos dernières photos "mec bourré au nouvel an" à vos collègues ou Tati jeannette...Désindexez vous !