Fashion
Even though I'm skint..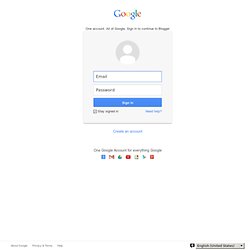 style2bones
Dan Tam's Outfit: H&M Lace Bunny Ears / UNIF MEOWWWW Crop Top, DIY Black Shredded Shorts / Vintage Combat Boots Dominique's Outfit: UNIF Peignoire Tank / TOPSHOP Lace Tap Shorts / H&M Black Lace Bustier / Taiwan Black and White British Flag Socks / UNIF Hellbounds I am very excited to bring to you guys my coverage with some pictures, thoughts, and a video about the Nasty Gal Relaunch Party on Wednesday, April 18th from 8pm-midnight!
APRILIALOVE - The personal style and fashion blog of Aprilia Love.
February 2012
To launch our exclusive Project #2 collection we invited fashion blogger Olivia Pervis, whatoliviadid.com , to style and shoot the pieces in her very own photoshoot. We caught up with her to find out her thoughts on the collection...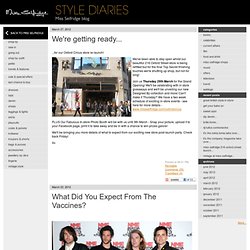 Miss Selfridge - Style Diaries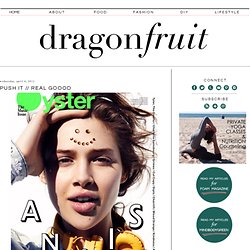 Dragon Fruit
images via FGR Free People April Lookbook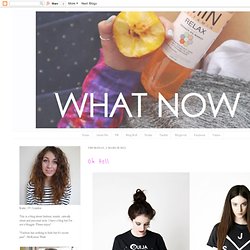 What Now?
I'm wearing: MTV tee - Topman, Dress (as skirt) - Topshop, Belt - charity shop, black skirt - H&M
Waves Over Dawn | Nenu
Just B
Vintage | Lazy Bones Vintage
www.gemmarowlands.co
INSIDE IN, INSIDE OUT
Sputnik Sweetheart
FashionCoup - Fashion and Style Blog - Les Coupines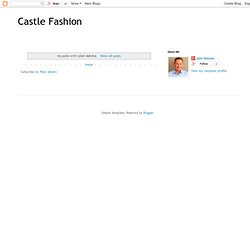 1. Impatience: Starting a blog is one of the most exciting feelings in the world; you have so many ideas to share and you can't imagine why 6,000 people wouldn't follow you immediately. [Pause] Now, come back down to Earth.
Advice
Lesson in style via Miroslava Duma
Fashion Trend Forecasting Agency for Fashion, Design and Creative Industry Professionals
Aminta´s Fashion